Why put on socks and then Crocs when you can put on socks and Crocs AT THE SAME TIME?!
Alife is selling a Crocs and tube socks combo for $140.
Wait, $140??? That's a little out of my Crocs budget.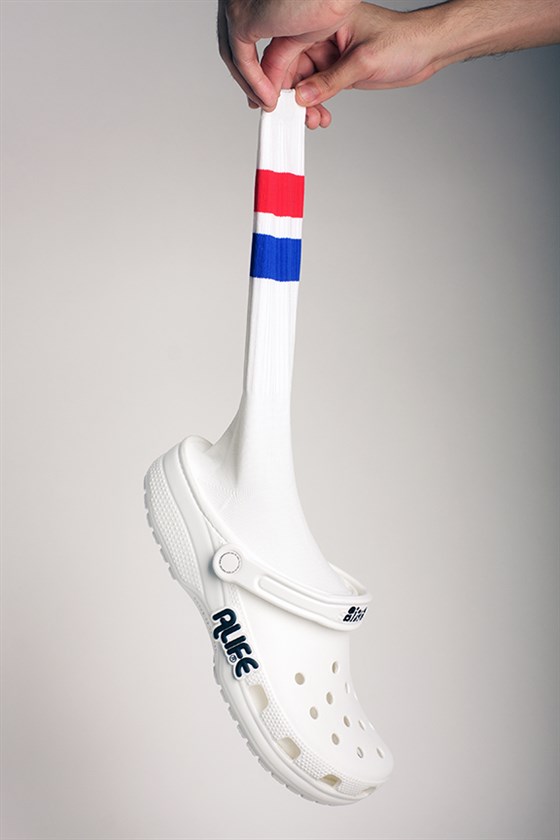 They're available for A LIMITED TIME ONLY, so if you want a pair don't delay!!!
via TODAY