Now, this is a PAWsome way to celebrate a dog's birthday!!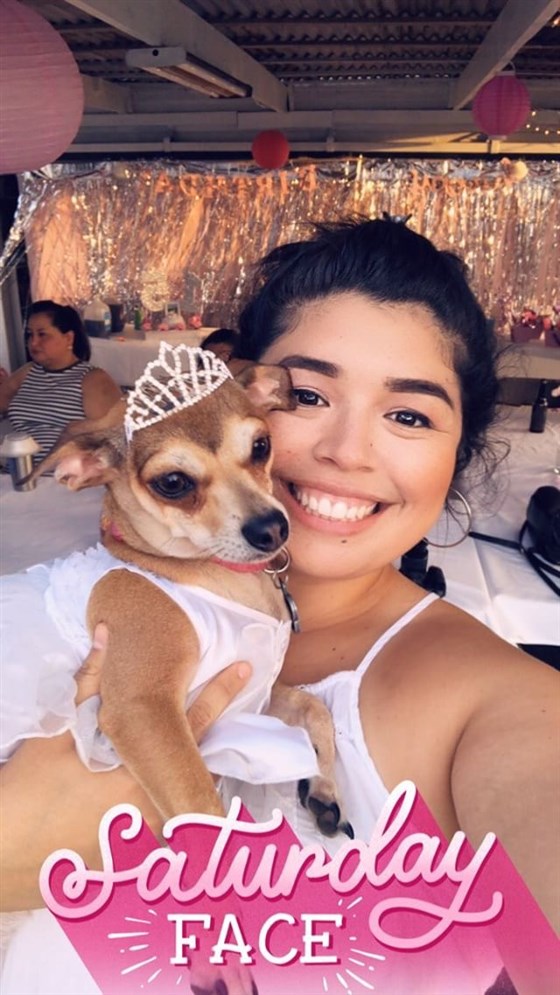 Lupita Conchita, a 2-year-old Chihuahua living in Texas, recently had a lavish quinceañera in her honor!
Now, in Mexican culture, quinceañeras are parties held for when a girl turns 15, but Lupita's owner Miranda Sanchez told TODAY, "I figured that she's almost 15 in dog years. I had seen dog quinceañeras before and I thought they were so cute, plus, Lupita is a Mexican dog so I thought, 'How cute!'"
According to WebMD, Lupita is more like 24 years old! But never mind that, let's let this adorable cutie enjoy her day in the spotlight!