Today is MAIL ORDER CATALOG DAY!!
To celebrate let's put the spotlight on the Harriet Carter mail order catalog… They've been around since 1958!
They sell things like this…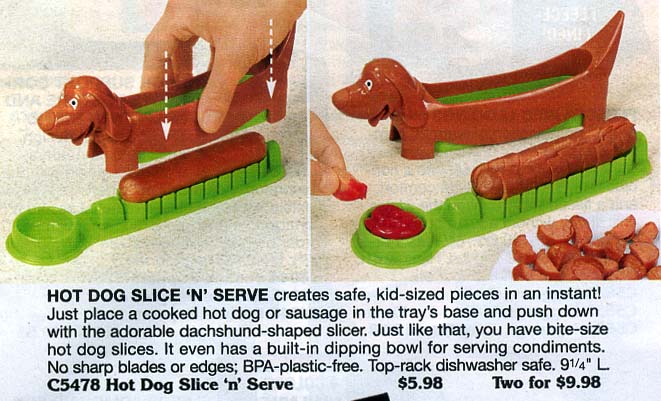 And this…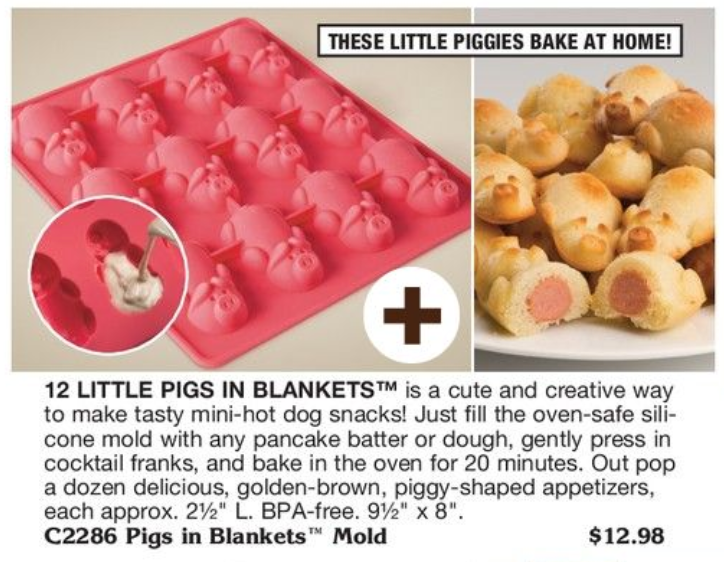 And… THIS! Hoot! Hoot!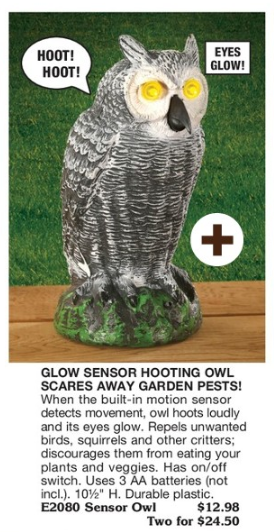 Don't forget this!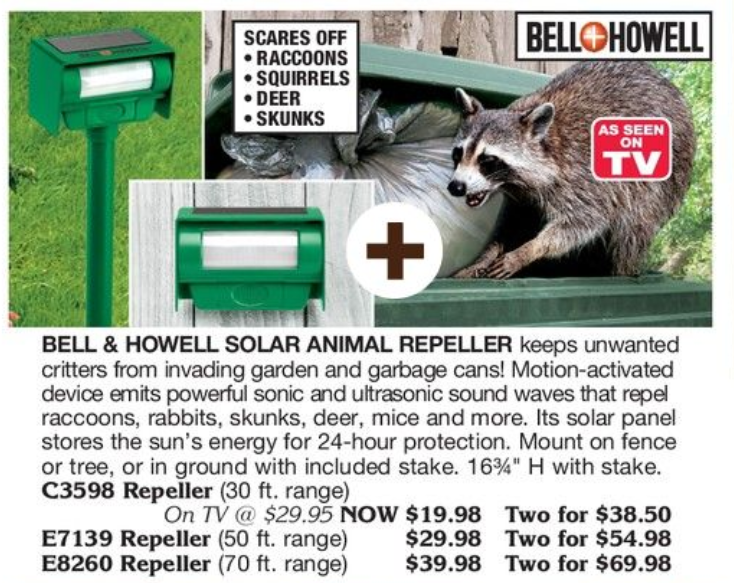 With THIS, you can thread a needle while blindfolded!!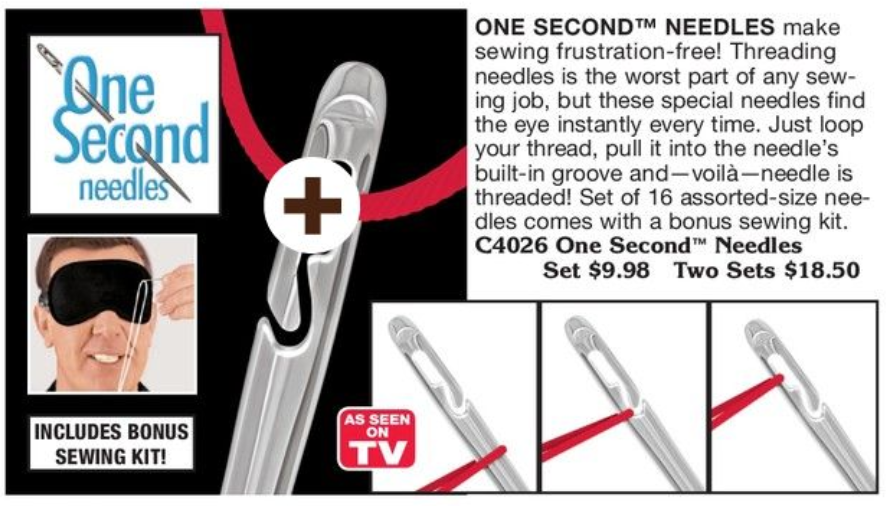 So much great stuff!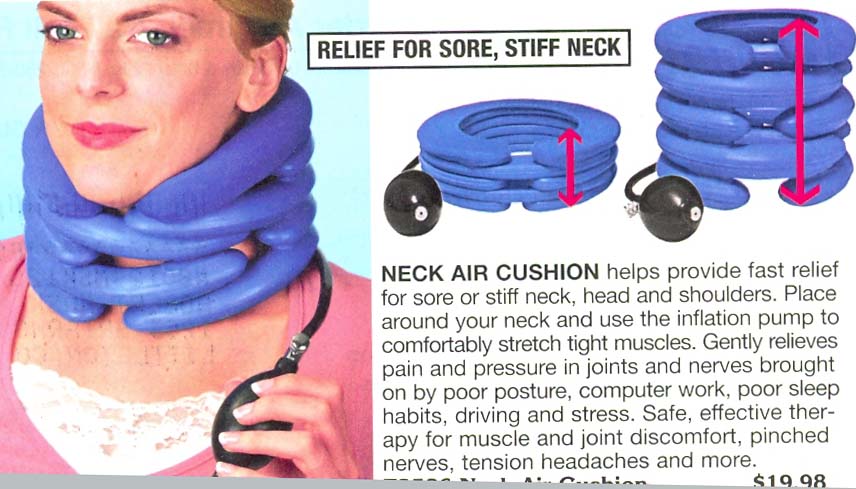 Yes, please!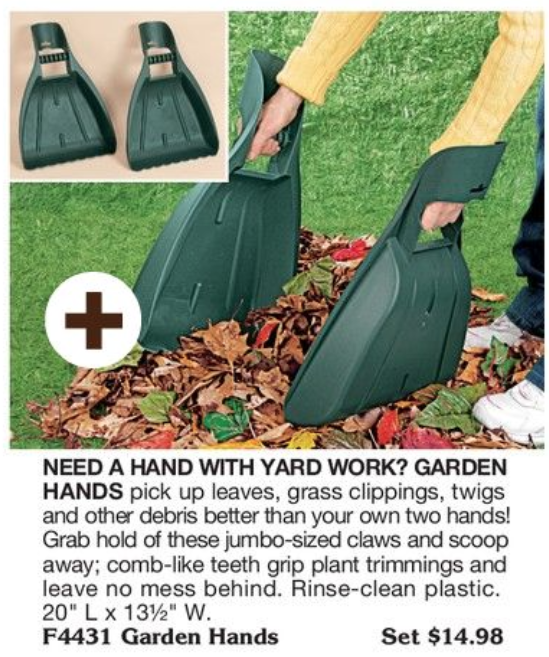 RIP Scooter…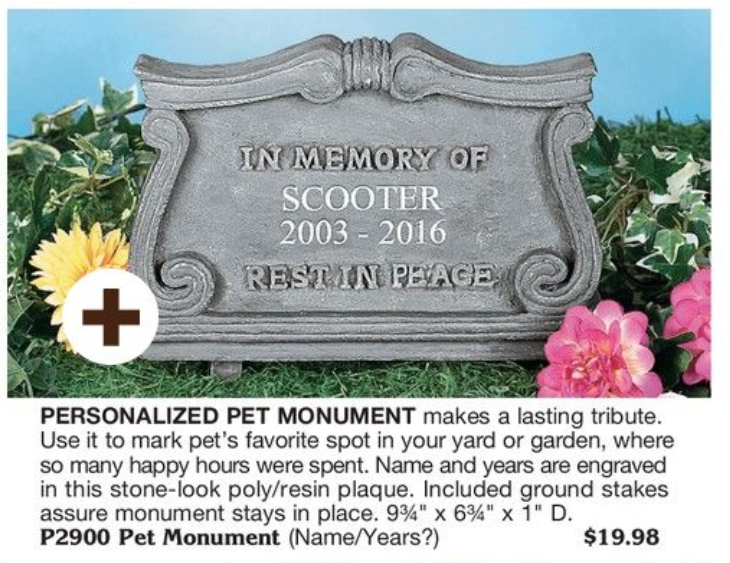 I want everything they sell!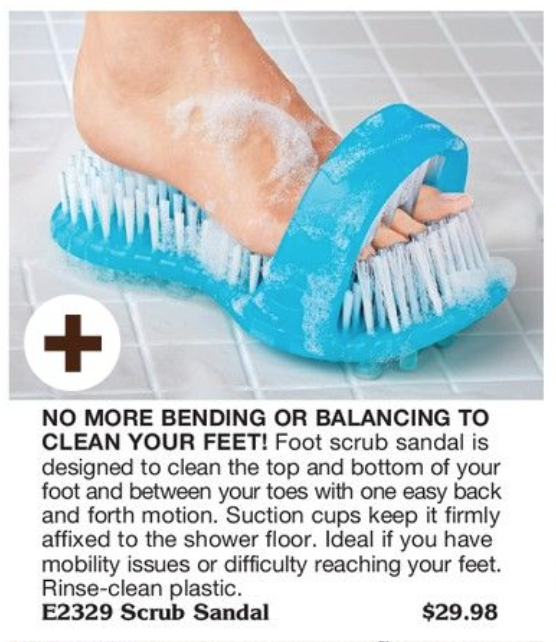 Here's the Harriet Carter story…
A lot has changed since my family and I began our venture into the mail order business back in 1958. Our first successful item was a decorative wood switch-plate cover which we hand cut and stained down in our basement. My office was our kitchen table where my young son and daughter would help fill orders under my watchful eye. We learned right from the start that customer satisfaction was the key to keeping our little business growing successfully.

And grow, we did. From that kitchen table, we have gradually expanded to the point that now we have over 300,000 square feet of warehouse and office space, filled with hundreds of dedicated employees – still trying to satisfy our customers! In 1958, we reached our first customers by advertising products (one at a time!) in the back of magazines, eventually moving to a 4-page catalog of black and white pictures. Today we add over 1,000 new products a year to our brilliant, full-color catalogs that have up to 104 pages!

From day one, my family and I have been dedicated to offering a wide variety of unique and helpful products and gifts. We do all we can to find that certain something that will make your life easier and more enjoyable, whether it be as simple as a solid marble towel holder or as sophisticated as a personal hearing aid. And, if for any reason you are not happy with your purchase, we will gladly refund your money. As our guarantee simply states: MONEY BACK IF NOT DELIGHTED!
Happy Mail Order Catalog Day!!  See more of what Harriet Carter sells here!