Ok, maybe not GODZILLA-sized… but still REALLY BIG!!
LiteZilla is a giant OVERSIZED light-up pegboard (excuse me "interactive art wall")! It's like a Lite Brite but much much bigger! (Again, probably NOT Godzilla-sized.)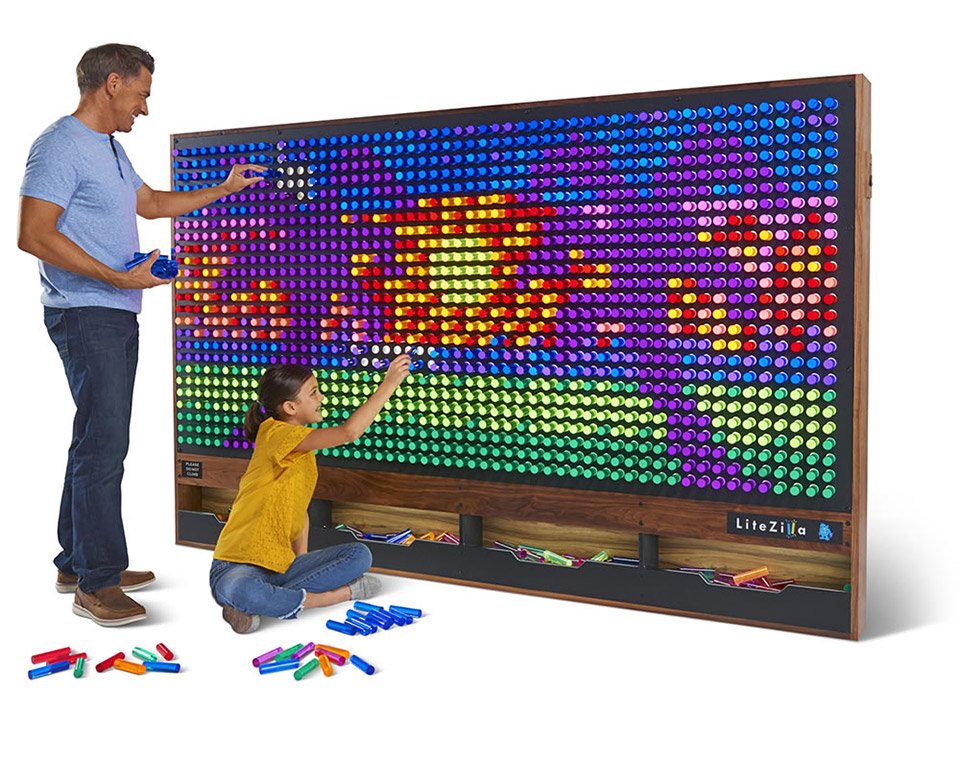 It's available in four sizes… starting with a 4′ wide version going all the way up to an 8′ wide version!! It's not cheap though, the XL one costs nearly $16K! 
Can you IMAGINE?!
via The Awesomer