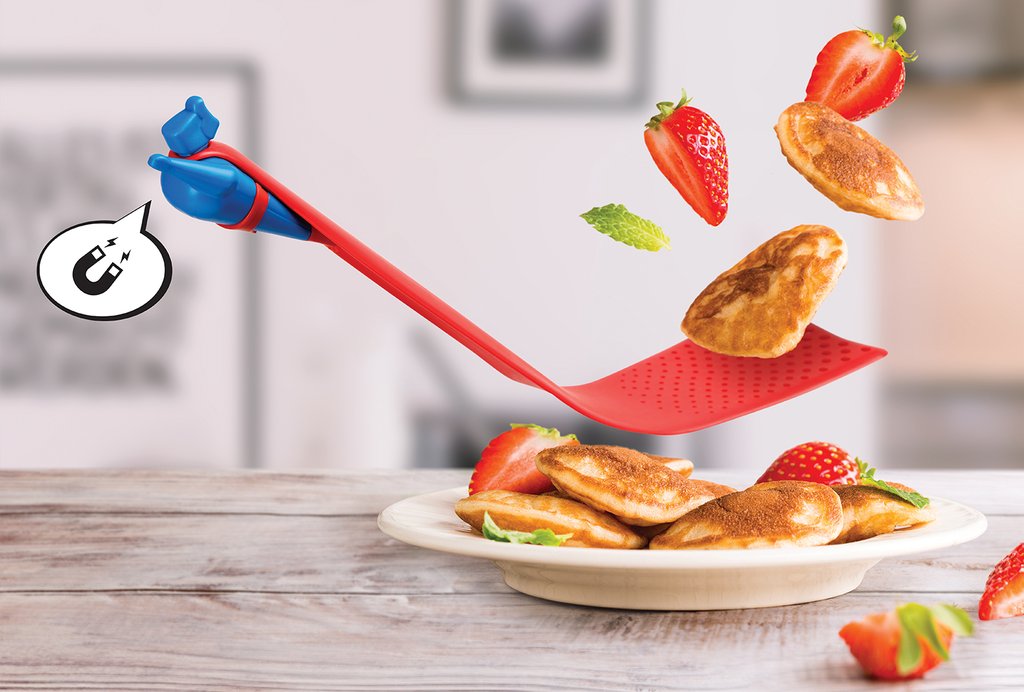 Flashier than an ordinary spatula,
More of a conversation starter than other kitchen utensils,
Able to flip tall stacks of hotcakes in a single try,
It's a bird!
It's a plane!
It's PAN MAN!
Pan Man, Flipper of Jacks, Pan Man.
Available for pre-order now at OTOTO Design.
Thanks, Daphna!