HALLOWEEN will be here soon! It's time to start thinking about your costume… Here, I'll help… why not be Han Solo frozen in Carbonite this year?
There's already a costume for you! It's INFLATABLE and is sold with a battery-powered fan, gloves, and a mask! $59.95.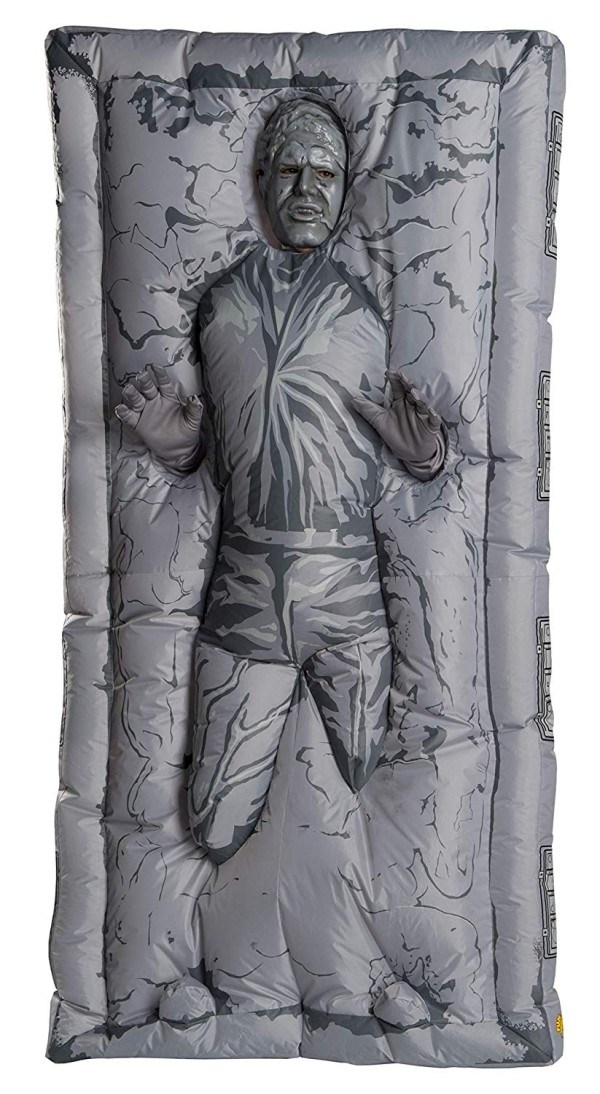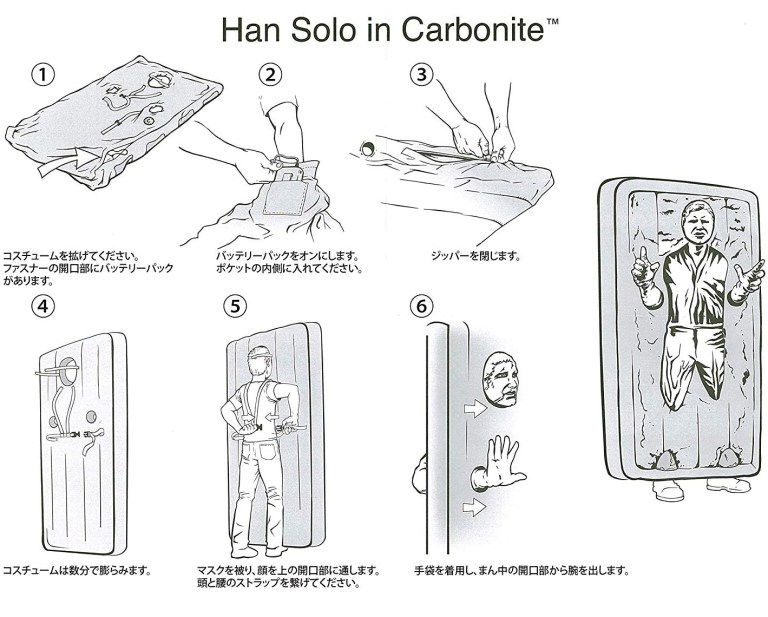 Or you could go the homemade route…!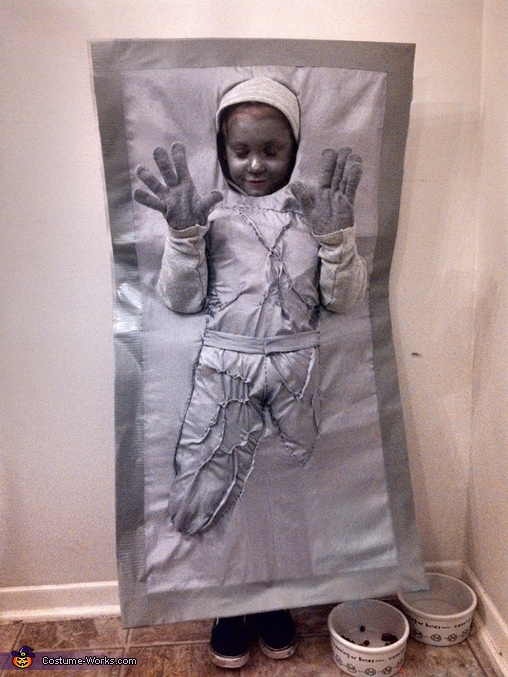 via Costume Works
via BuzzFeed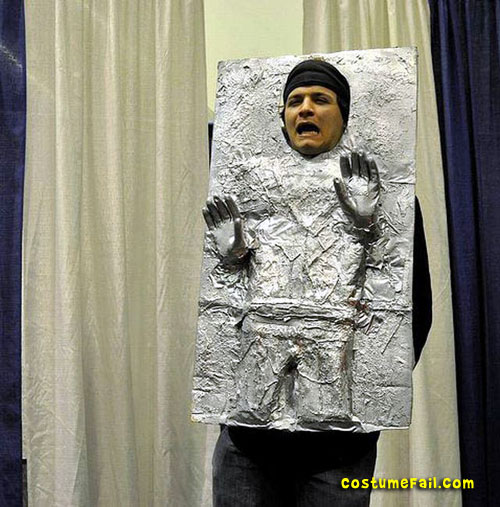 via Costume Fail
via Geeks are Sexy