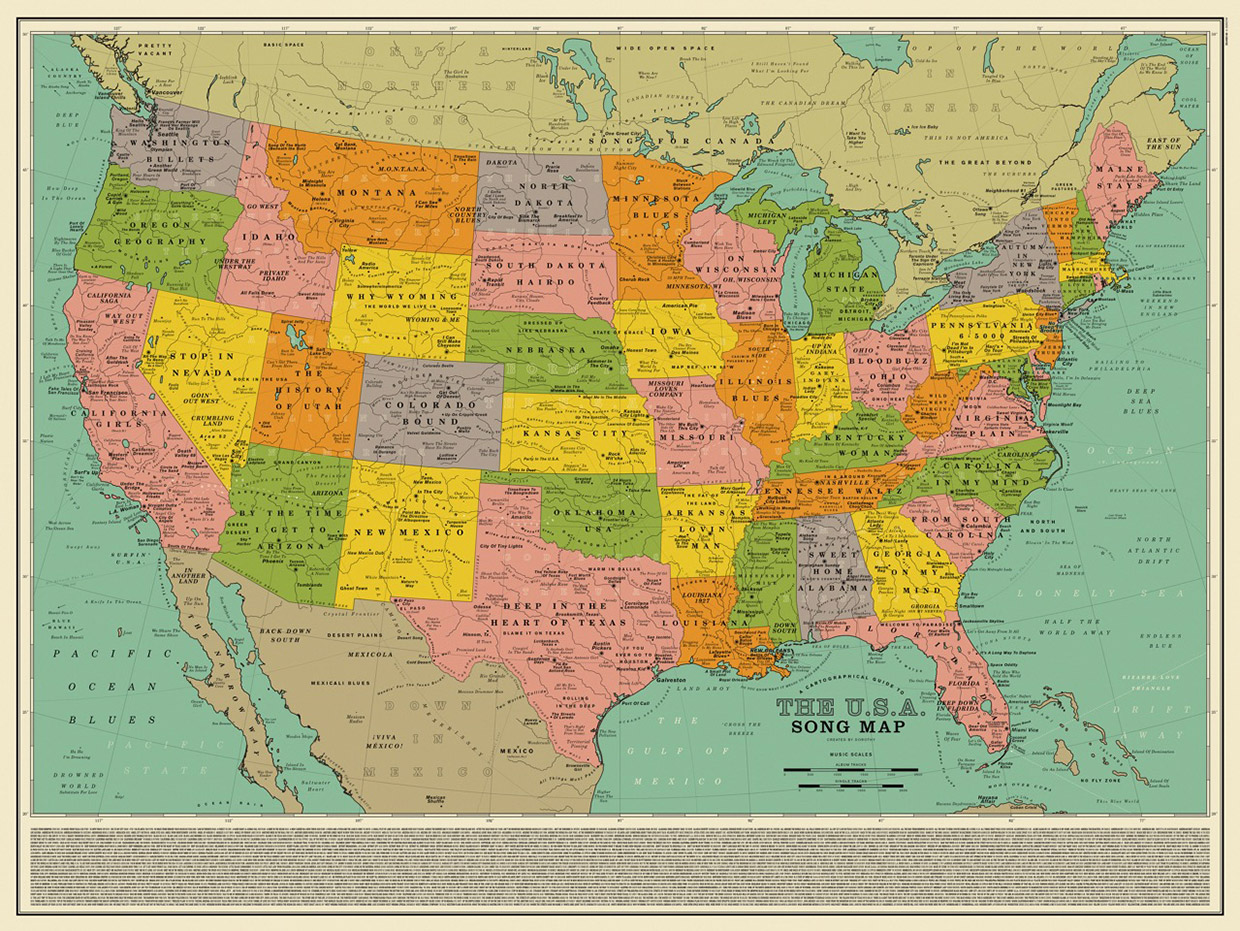 I think you're really going to like this! This retro map of the USA is made up of over 1000 song titles!! So, for example, KISS' "Detroit Rock City" is placed on Detroit, Michigan… of course!
You can get the map (and others like it!) from UK studio Dorothy for ~$39.
LOOK… they even included "Deep in the Heart of Texas"…!