Just announced: Stores are stocking PEEPS CEREAL! Hope you like marshmallows because it's a marshmallow-flavored cereal with… marshmallows.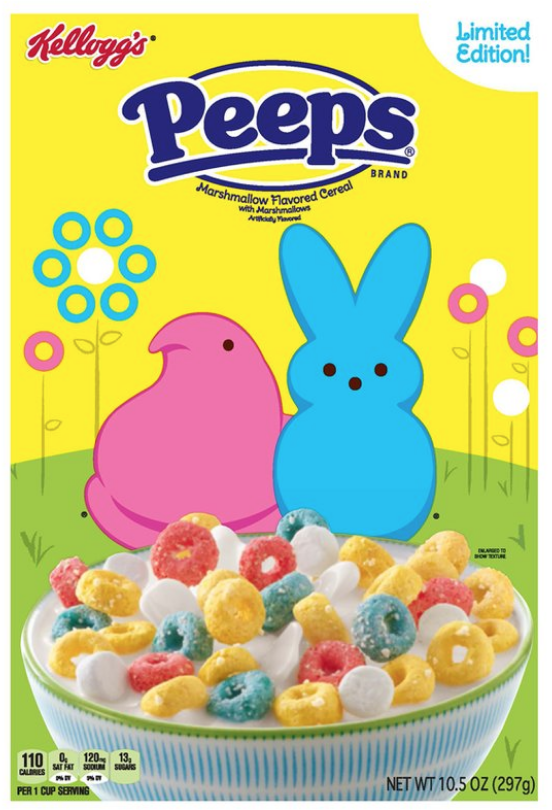 Snack bloggers Marcus and Matthew report on the cereal's taste:
The cereal has got the same texture as Apple Jacks but literally does taste like Peeps Marshmallows; just without the sugar crystals. It's strange but it works! The sweetness is a nice balance, not too sweet but not bland. And because it all tastes like marshmallow, you can mix it with nearly any other cereal that you feel needs marshmallow in it.
To make it extra sugary sweet, maybe you could pour some of that PEEPS coffee creamer over it instead of milk?? (My teeth just thinking about it!)
via Foodiggity