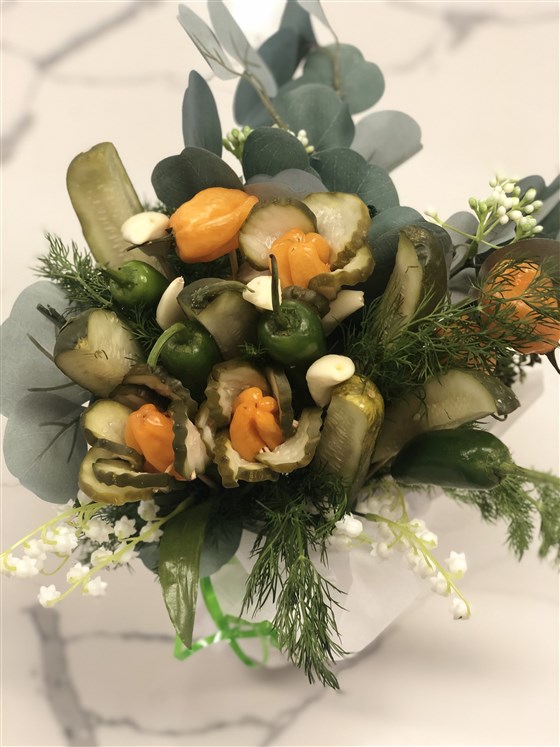 This is kind of a big dill. Grillo's Pickles in Boston has introduced the world to PICKLE BOUQUETS!! If you live in the Greater Boston area, they are delivering them. If you don't, they offer these instructions on how to make your own:
Pick up a selection of your favorite pickles. Grillo's recommends using a few different kinds like dill, hot chips, bread-and-butter, and a variety of spears and whole pickles.
Pierce the pickles using bamboo kebab skewers to create a "stem" for each pickle.
Once you have a sizable selection, arrange the speared pickles in a glass vase. Keep in mind that pickles are considerably heavier than flowers, so they will likely need some support.
Use toothpicks to add any extra touches, like smaller pickle chips.
Garnish with your choice of more edible festive foods, like fresh herbs or colorful peppers.
So, if you find yourself in a gift-giving pickle this Valentine's Day, start building a bouquet for your pickle-loving sweetie. I'm sure they'll be dillighted! It's something they'll relish!
via TODAY