photo by Mobilus In Mobili/Flickr
Did you know… On a farm near Williamsburg, Virginia, there is a field where 18- to 20-foot-tall Presidential busts sit??
Why? 
Well, the story goes that Houston sculptor David Adickes was inspired to create the giant statues of the first 43 U.S. Presidents after seeing Mount Rushmore in South Dakota.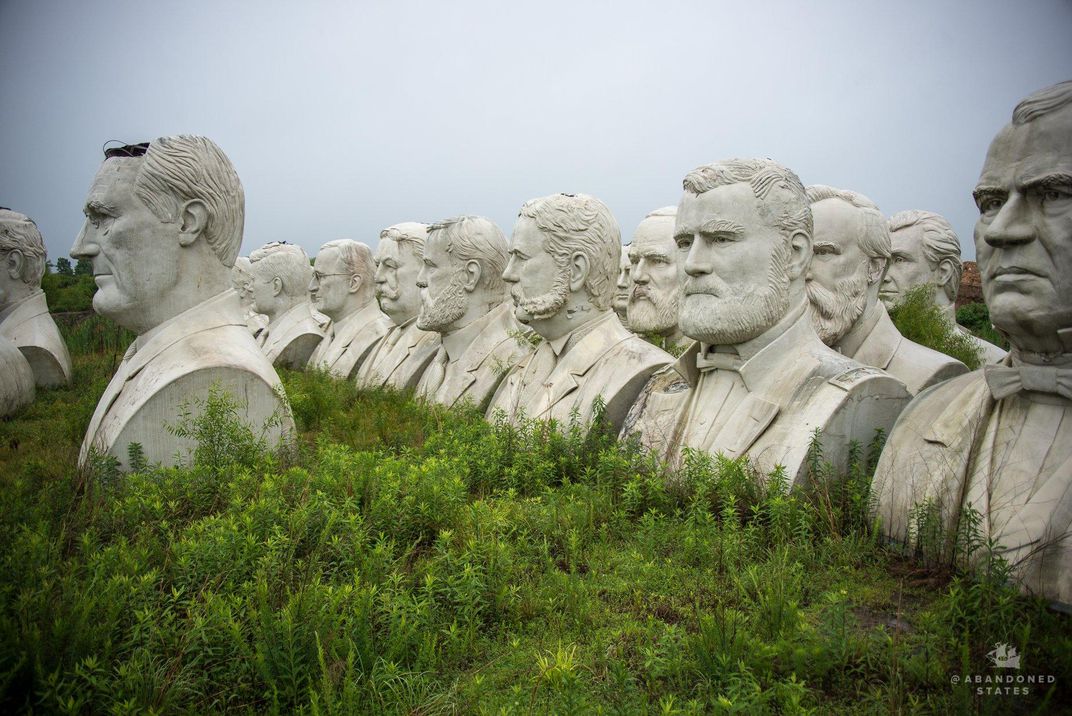 photos by Pablo Iglesias Maurer of Abandoned States
With an investment from real estate developer Everette "Haley" Newman, the concrete politicians became the stars of the open-air Presidents Park in Virginia. But lack of attendance (it was too far from the colonial Williamsburg attractions to bring in folks) forced the $10M park to shutter in 201o.
The story doesn't end there though.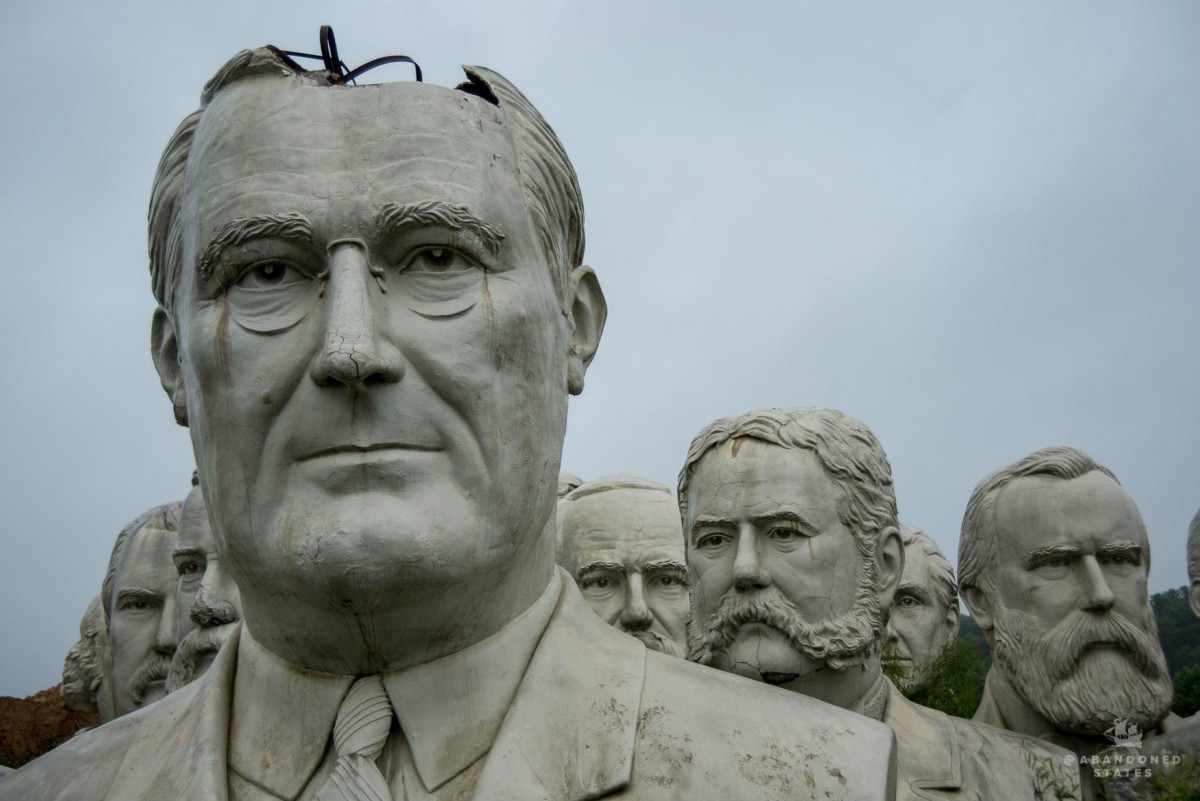 Howard Hankins, a contractor who worked on the project, was ordered to destroy the busts so the land could be auctioned off. But he didn't think that was the right thing to do. Instead, he offered to move the statues to his 400-acre farm ten miles away. It cost him $50,000 and a lot of labor to get them there!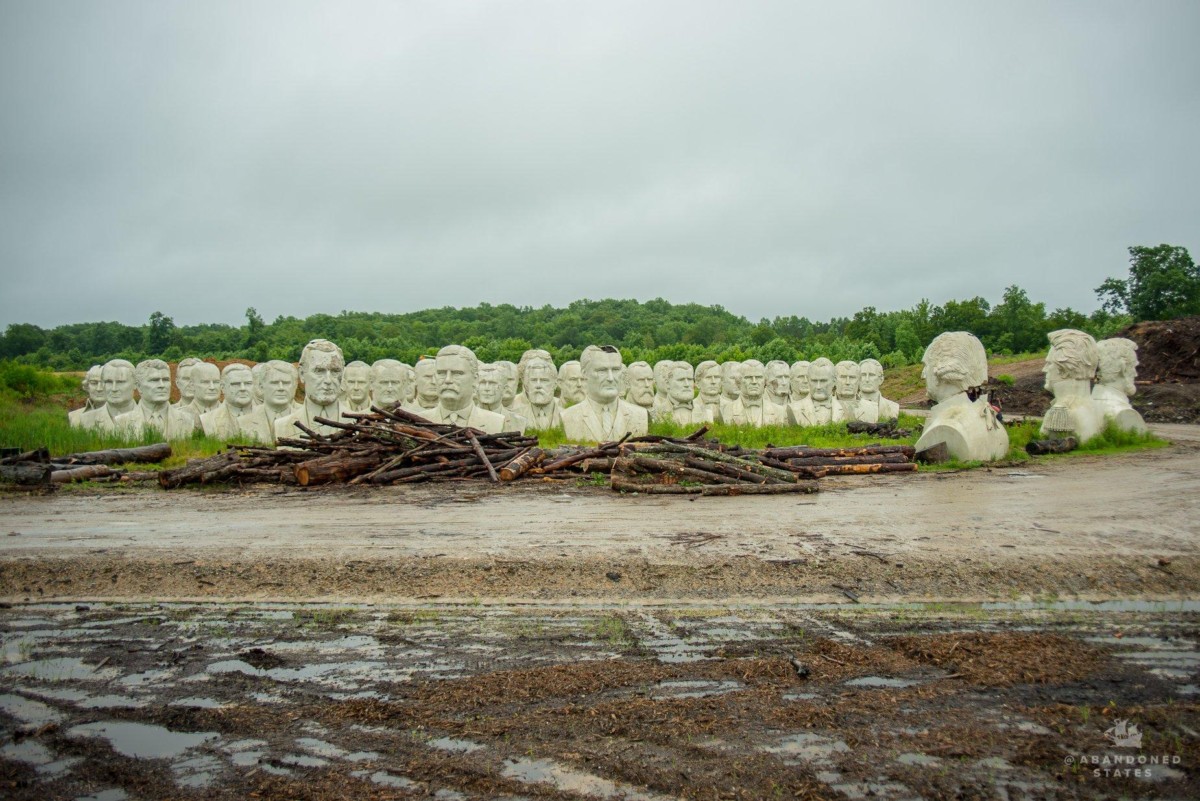 And there they sit. Damaged from the move, the 43 concrete busts now live on that piece of land Hankins owns in Croaker, Virginia awaiting their fate. Tourists cannot (yet) visit as the land doesn't have the proper zoning.  Hankins is hoping to move forward with the creation of the Presidential Experience, a theme park experience that would not only include the Presidential sculptures but also replicas of the White House and Air Force One (and more!).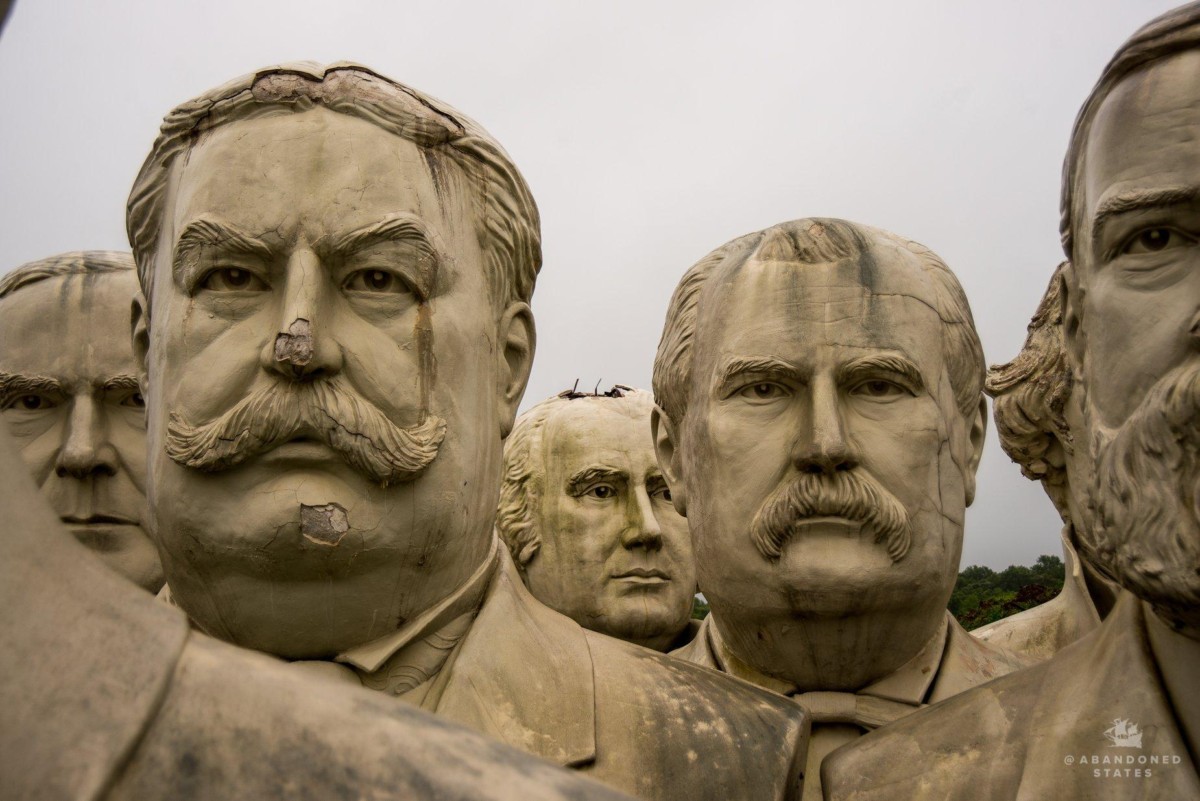 But, until then, the statues will sit stoically on his farm. 
Happy Presidents Day!!