Papa John's Pizza has announced that they'll soon have Hot Honey Chicken & Waffles as a pizza choice. The sweet and savory combo was voten in by fans!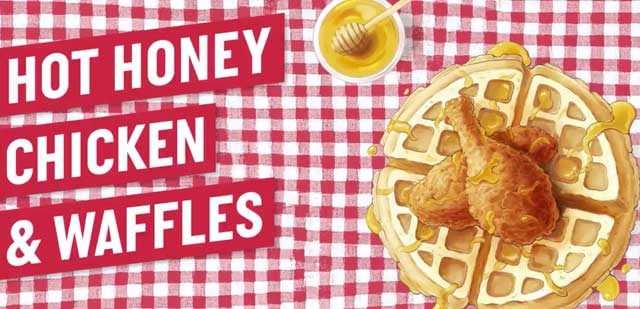 The pizza (described as "crispy chicken, waffle crumbles, bacon, cheese, and a finger licking drizzle of spicy honey") will look something like this…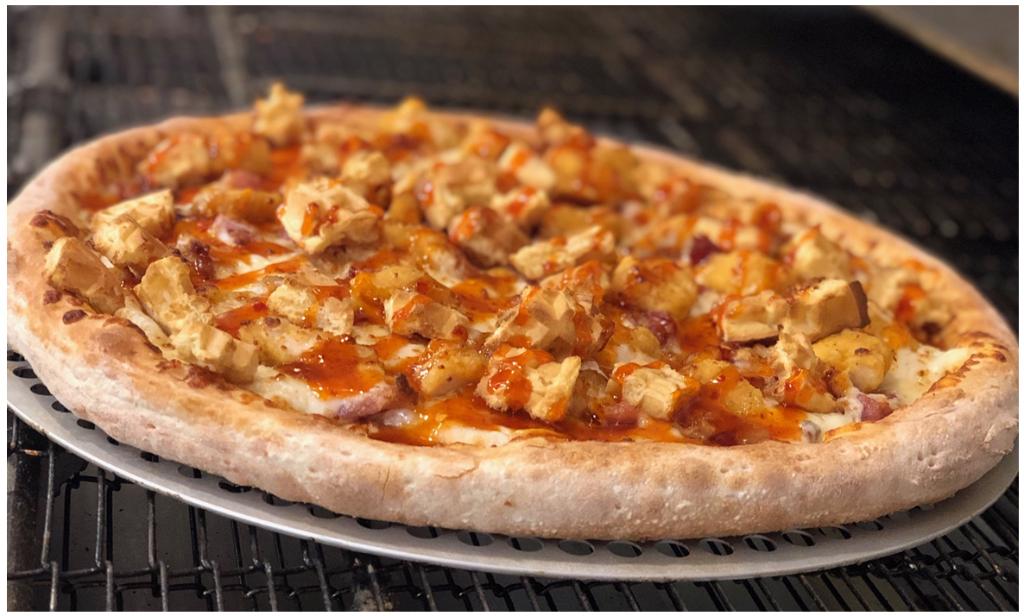 And will be available sometime later this year!
While we're talking about chicken & waffles, did you know that Post has announced a Chicken & Waffles Honey Brunches of Oats CEREAL?? 
Yup, it will be available at Walmart, along with a Maple Bacon Donuts flavor, on March 7 aka National Cereal Day! You can't make this stuff up!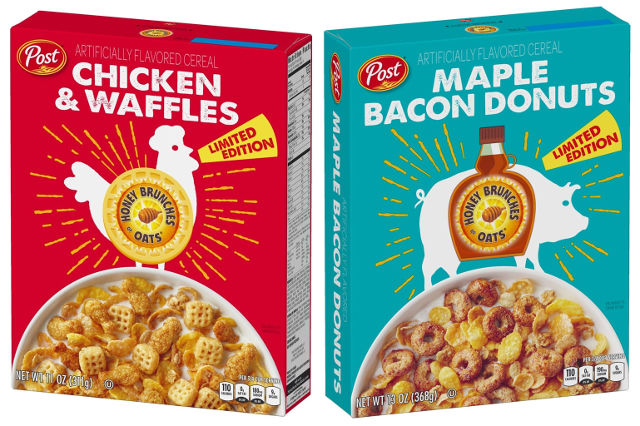 via Neatorama, Boing Boing