Heinz is bringing out the WEIRD this spring with these new condiments!
The first combines the fondant from Cadbury Creme Eggs with mayo!! It's called "[Seriously] Good Mayo" but I have my doubts!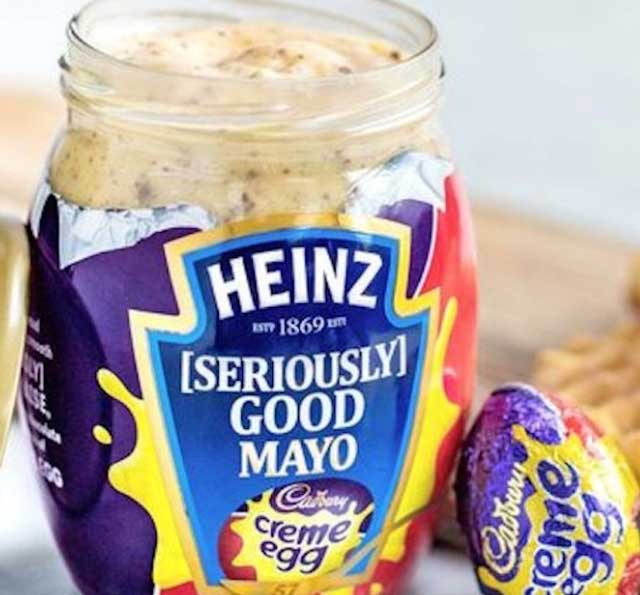 Heinz is giving this crazy mixture away for free at a pop-up installation from April 11 to 13 at Ely's Yard at Truman Brewery in London.
We weren't kidding, Heinz Creme Egg Mayo is a thing! Who wants to try it?🙌 OF COURSE YOU DO! Come and see us at Ely's Yard, Truman Brewery in London from 11th-13th April for free samples of this crazy combo. Only until stocks last! pic.twitter.com/3ZVehv0LJb

— Heinz Mayo (@heinzmayo) April 2, 2019
On top of that, Heinz has unleased KRANCH "saucy sauce" on the world… a mashup of ketchup and ranch dressing! What is even going on over at Heinz?!