Here's a crazy idea that just DID work! Elsie's, a deli in Haddon Township, New Jersey, has replaced bread for pickles in their sandwiches!! I'm not kidding… LOOK!
"There is no bread in the house at all," Katherine Cohen, who co-owns Elsie's with husband Chad Jordan, told TODAY Food.

The pickle, which is scooped out, operates the same way bread does in a sandwich, placed on either side of the meats and toppings.

Cohen, who estimated they go through about 300 pickles per day, said they use kosher dill pickles, although they do offer spicy ones on occasion. "On average, our pickles are about 7 inches," she said, while noting they come from a "proprietary recipe."
Would you try one!?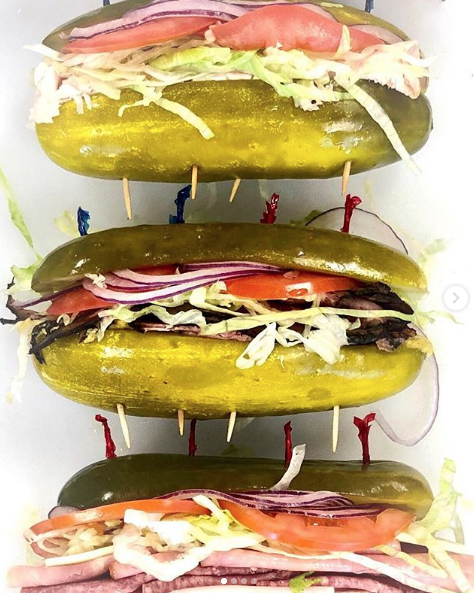 via TODAY