The American flag is celebrating its 242nd birthday today!!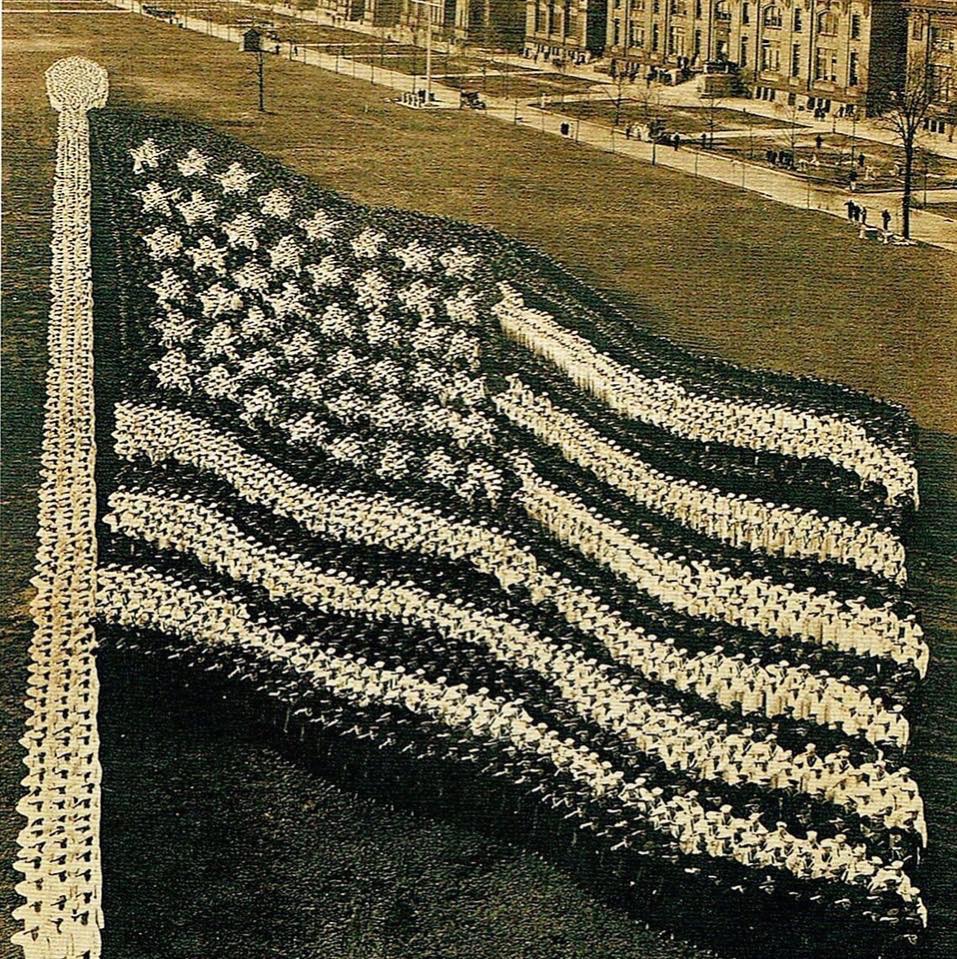 Flag Day commemorates the day the first flag resolution was passed on June 14, 1777. On that day, the Second Continental Congress passed a flag resolution that states:
Resolved, That the flag of the United States be thirteen stripes, alternate red and white; that the union be thirteen stars, white in a blue field, representing a new Constellation.
Since 1847, Annin Flagmakers has been making flags in the United States. It's a sixth-generation family business!
U.S. Civil War flags, the American flag that draped Abraham Lincoln's coffin, America's Cup yacht flags, the first U.S. flag raised at Iwo Jima, flags for the United Nations, American flags for the U.S. Olympic Committee, the U.S. flag at the 9/11 Memorial and the Apollo 11 mission to the moon….Annin has made them all.
Here's a look inside the Annin flag factory in Coshocton, Ohio: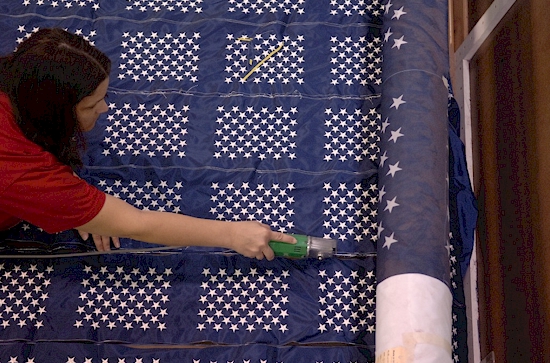 "Tens of millions" of stick flags are made in this factory every year.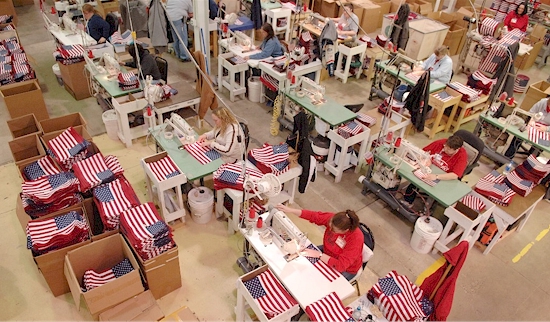 "Infielding" is the term Annin uses for joining stripes to fields.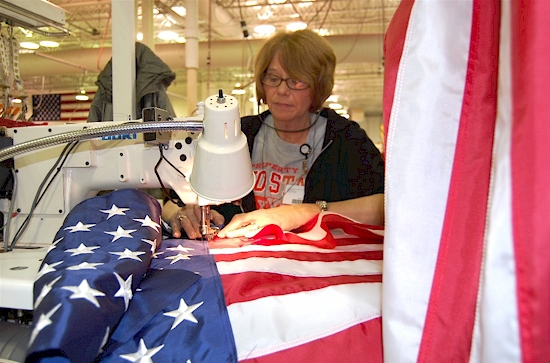 At the Annin flag factory in Cobbs Creek, Virginia they can make hundreds of star fields simultaneously using these giant embroidery machines!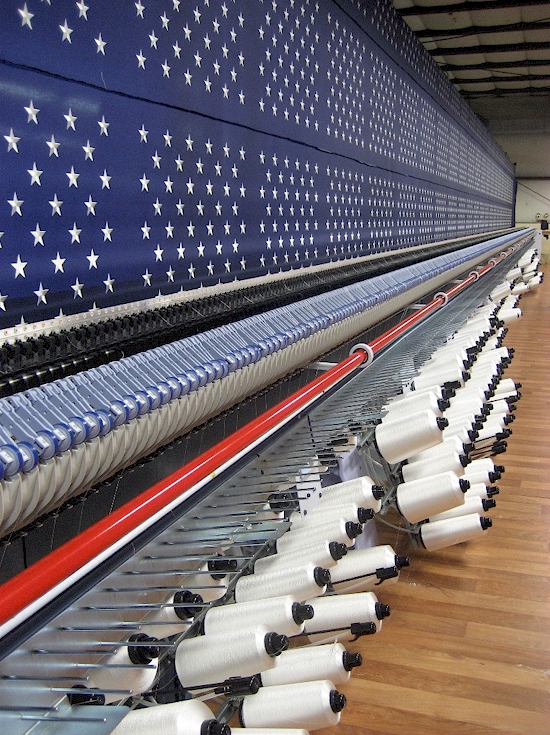 At the Annin South Boston plant, they make GIANT American flags!!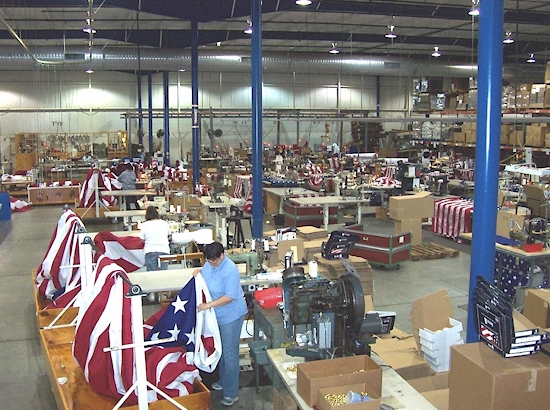 WATCH THIS, it shows how flags are made — really cool!:
You can buy flags by Annin online!!