Fall is around the corner…
And that means PUMPKIN SPICE products are on their way! This September 23, there's a new pumpkin spice product in town… SPAM!
I'm not making this up!! Why would I??
LOOK FOR YOURSELF: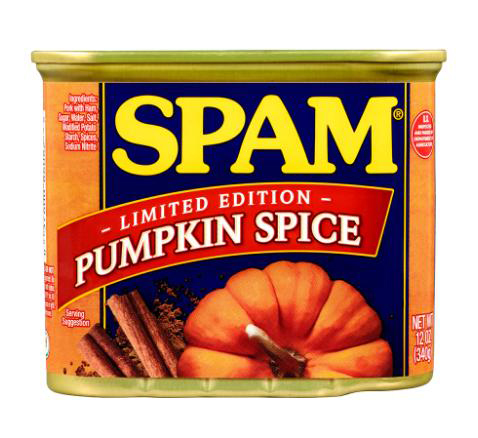 Yup, Hormel Foods is introducing a limited-edition Pumpkin Spice Spam. It's flavored with cinnamon, clove, allspice, AND nutmeg! I'm not sure why you'd want to, but you'll be able to get it at Walmart and at the online Spam store.
via Boing Boing
And, I don't mean to SPAM you but…