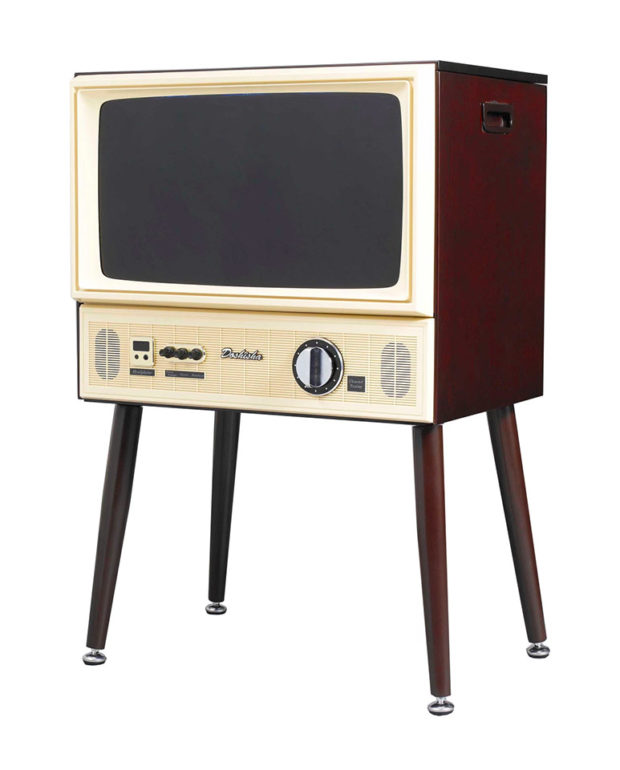 How much do we love this retro-styled TV?!
A LOT, I say! While it looks all vintage and classic, it's really a brand-spanking-new 20-inch LCD TV from Japanese electronics company Doshisha.
This '50s-style TV has a wooden cabinet, real working volume and channel knobs on front, and stands on spindly wooden legs. While its facade looks a bit like the cool, but fragile Bakelite of the era, I'm betting it's just cheap plastic that's been colored that way. Inside, it's got a 20″ LCD screen with HDMI, AV and USB inputs.

Sadly, the TV tuner won't work outside of Japan though. Since the screen is flat, there's also plenty of space inside for storing a video game console, discs, or other accessories.
It ain't cheap though, Japan Trend Shop is selling them for roughly $786 each! And, it won't work outside of Japan. Oh well…