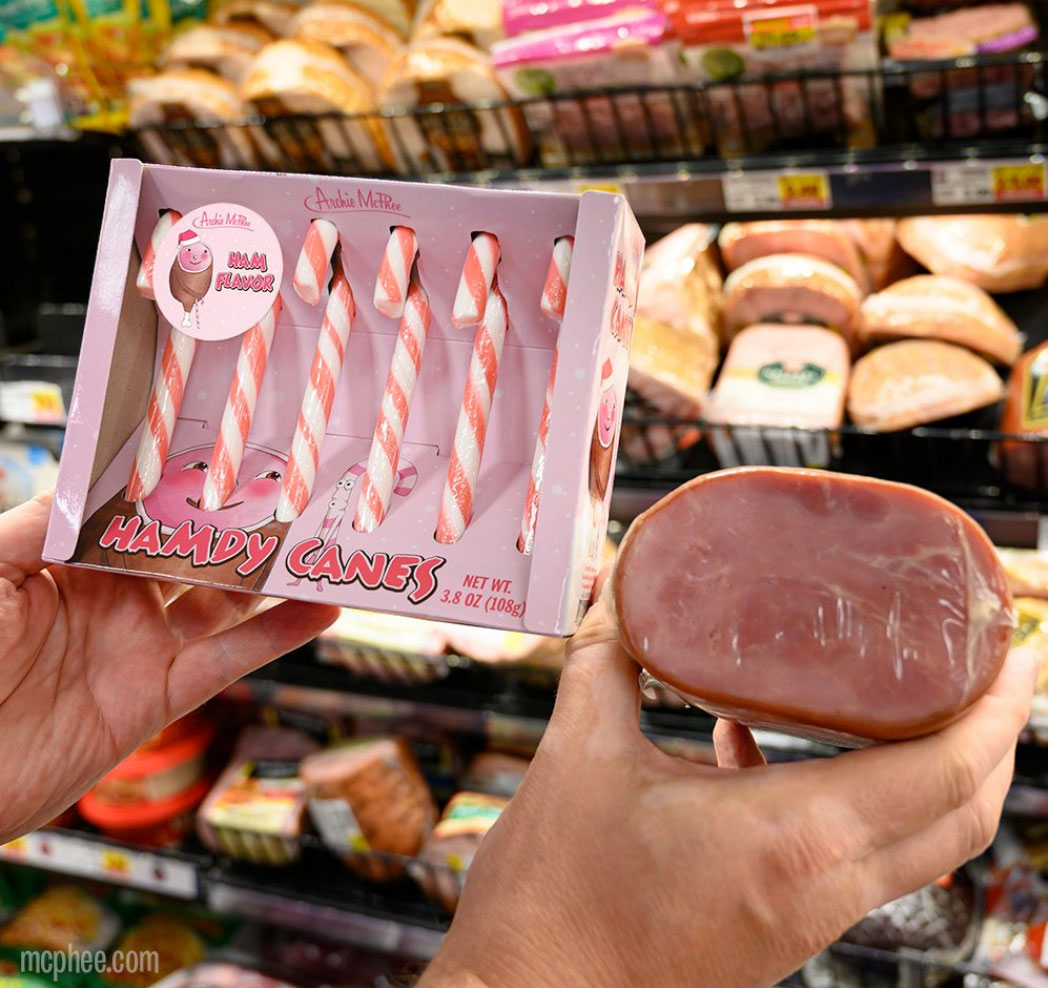 I KNOW! It's WAY too early to be thinking about Christmas and, yet, here we are!!
This too-early, not-quite-yet Christmas season, there are new candy canes in town… HAMDY CANES! Yes, HAM-FLAVORED CANDY CANES! I kid you not. Just six bucks a box!! 
When the holidays come around, that can only mean one thing: ham! As much ham as you can eat! We think ham flavor is going to be the pumpkin spice of Christmas. Eventually, you'll be able to get a ham latté. To get the ball rolling, we've created Hamdy Canes! You'll get six ham-flavored candy canes in a box illustrated with a personified ham with a cane. It will cure what ails you. We could make all kinds of hammy jokes, but we'll stick with the meat of the product. Each candy cane is 5-1/4″ tall with pink and white stripes.
The supreme weirdos at Archie McPhee, the creators of this abomination, also introduced Kale Candy Canes and Pizza Candy Canes this year!