Sure, we all know about aluminum foil balls and rubber band balls… but this is the first I'm hearing about TIRE STICKER BALLS!! People who work in tire stores take the stickers off of, yes, tires and make, yes, a ball!!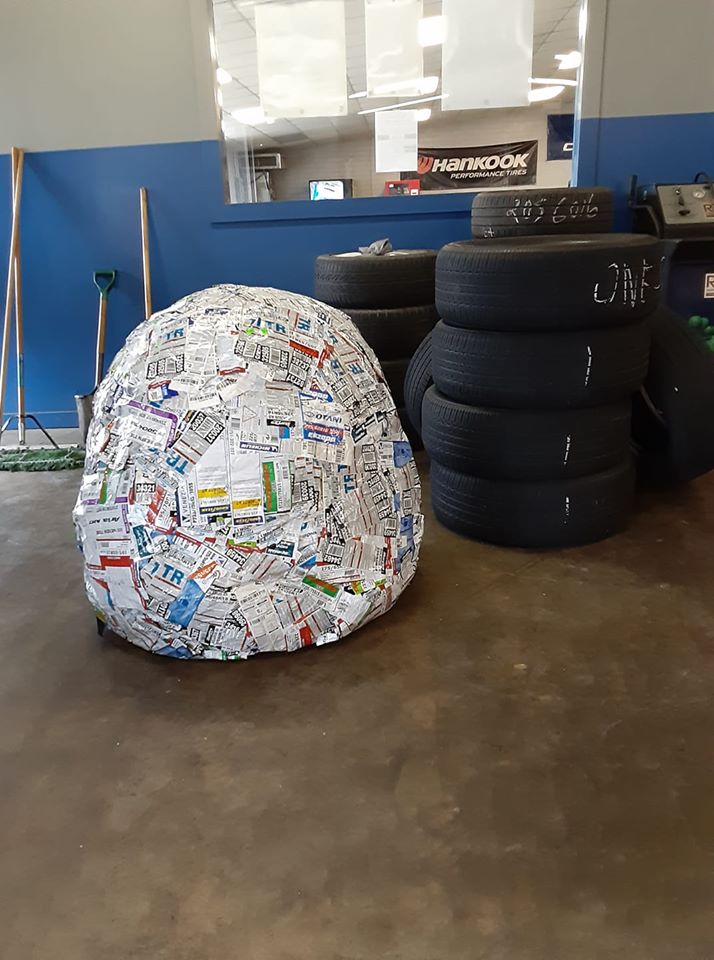 This one is just a baby. It will turn one in July: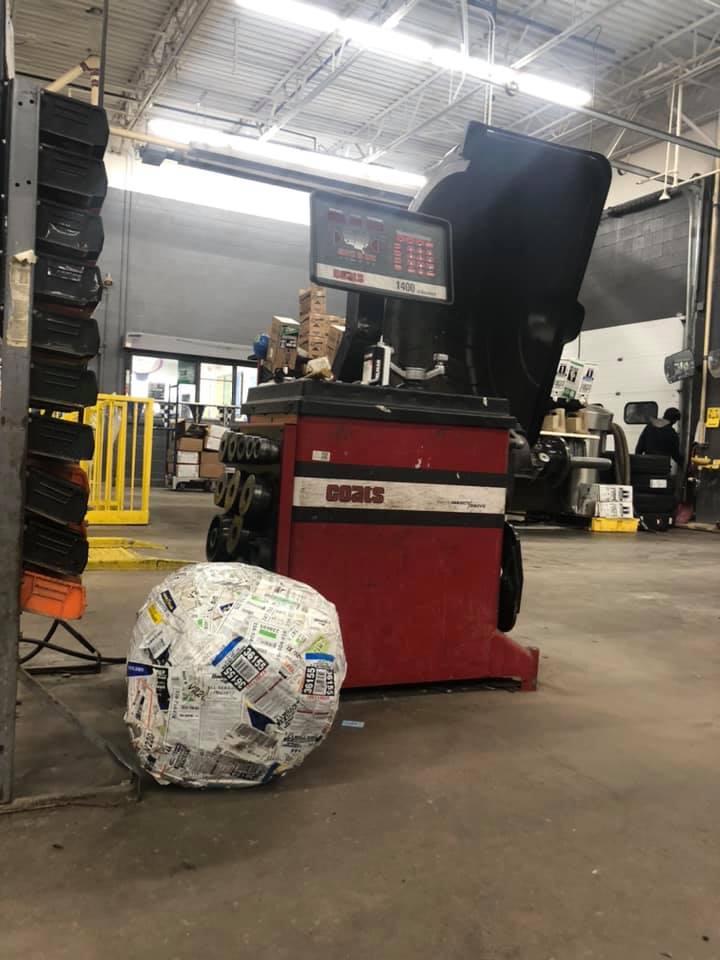 This one is less of a "ball" and more of a "love seat":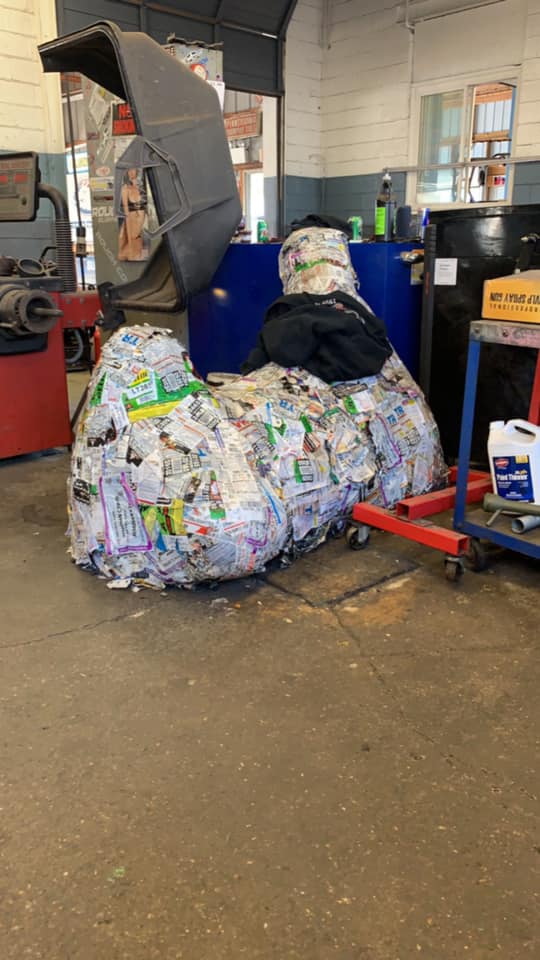 And this one is just getting its start!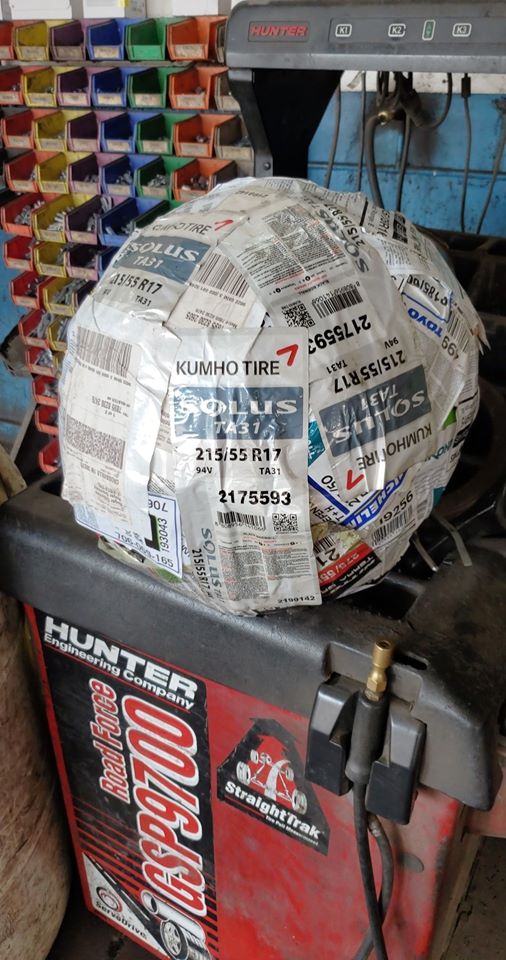 So, THERE YOU HAVE IT! TIRE STICKER BALLS!