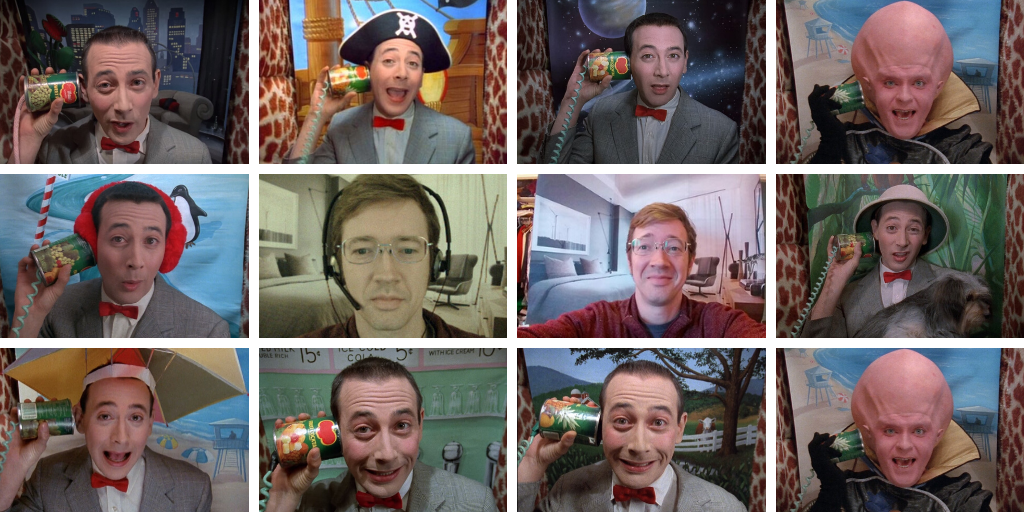 I just heard about this guy working from home who FOOLED his coworkers into thinking he lives in a LUXURY APARTMENT. HOW? By adding a backdrop of a LUXURY APARTMENT while he was on his video chats!! And, guess what??? He says he was inspired by the PICTURE PHONE in my Playhouse!! 
His name is Andrew Eckel and he's a software engineer and musician who lives in Cambridge, Massachusetts: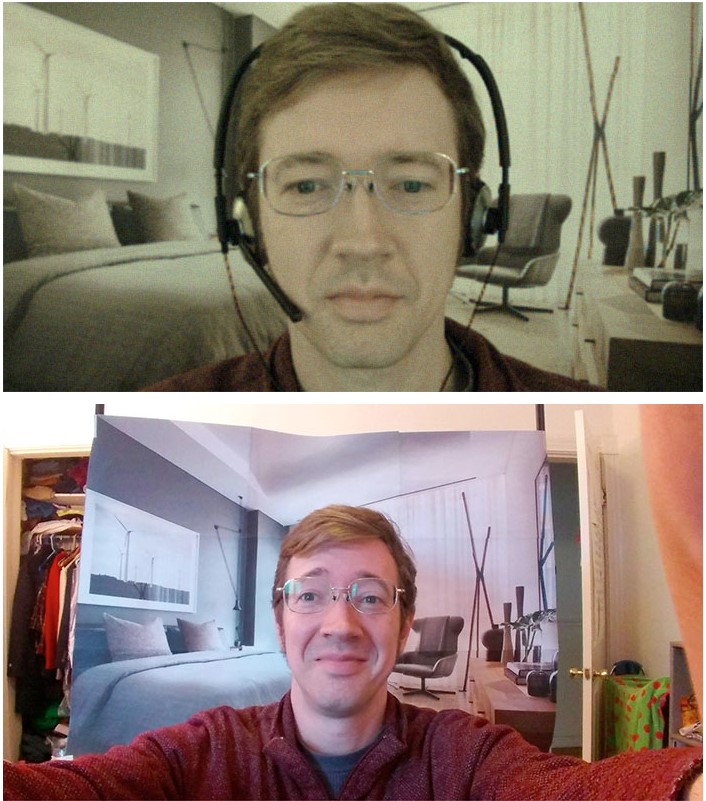 He writes, "The backdrop is a photo I found in a Flickr search for 'apartment interior', printed onto six pages and taped together with masking tape in the back." Bravo, Andrew!!
Would you like to know where I got MY inspiration from…???MAD Magazine!! This was featured in a 1957 issue. I saw it years later and was inspired to bring it into my Playhouse!! I bet you didn't know that!! We used a different backdrop for every call for all five seasons. We never repeated one. Many times I had a hat or some kind of prop or both that went with the backdrop. True story!