This is such an uplifting story! These seven girls from West Africa, age 8 to 16, were all taught how to play music after responding to a local radio station's offer. The Star Feminine Band was formed and now they sing songs to empower women and girls!  Their self-titled debut album drops in November — preorder it now! It's described as blending "elements of highlife, garage rock, Congolese rumba, Beninese sato, and psychedelia as they address themes of equality, empowerment and female genital mutilation." (Translated lyrics to "Femme Africaine" at end of this post!)
PLUS, they're the stars of an upcoming documentary!
Let's hear it for the band: Angélique Balaguemon on drums/vocals, Julienne Sayi on bass guitar, Marguerite Kpetekout on drums, Grâce Marina Balaguemon on keyboard/vocals, Anne Sayi on electric guitar, Urrice Borikapei on percussion/vocals, and Sandrine Ouei on keyboard!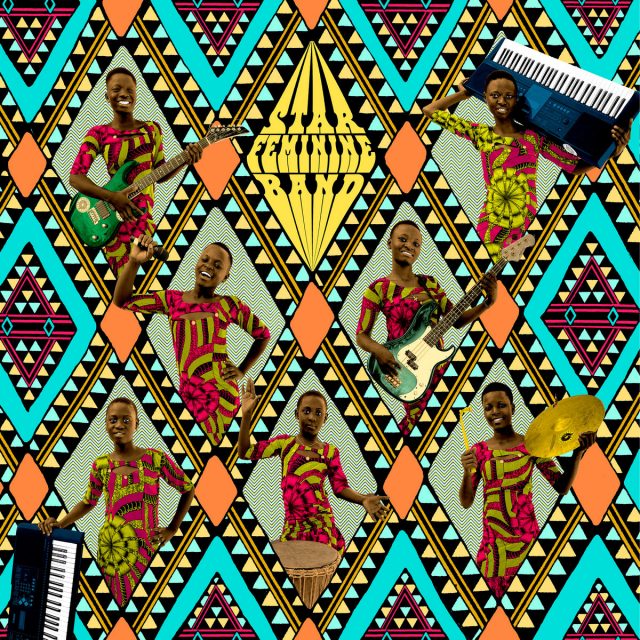 Translated lyrics of "Femme Africaine":
Oh woman, African woman
Oh woman, Beninese woman
Black woman, get up, don't sleep
Oh black woman, get up don't sleep
You can become, president of the republic
You can become, prime minister of the country
Get up, something must be done
African woman, be independent
The country needs us, go to school
Africa needs you, you have to work
The world needs us, let's stand up we'll defend
African woman, be independent