You know the Cabazon Dinosaurs from my first movie, Pee-wee's Big Adventure.
But did you know they've started decorating them for different holidays??!! In December, they dressed up the T-Rex as "Santa Claws":
Well, I've just learned that the dinos are dolled up for Valentine's Day. LOOK!!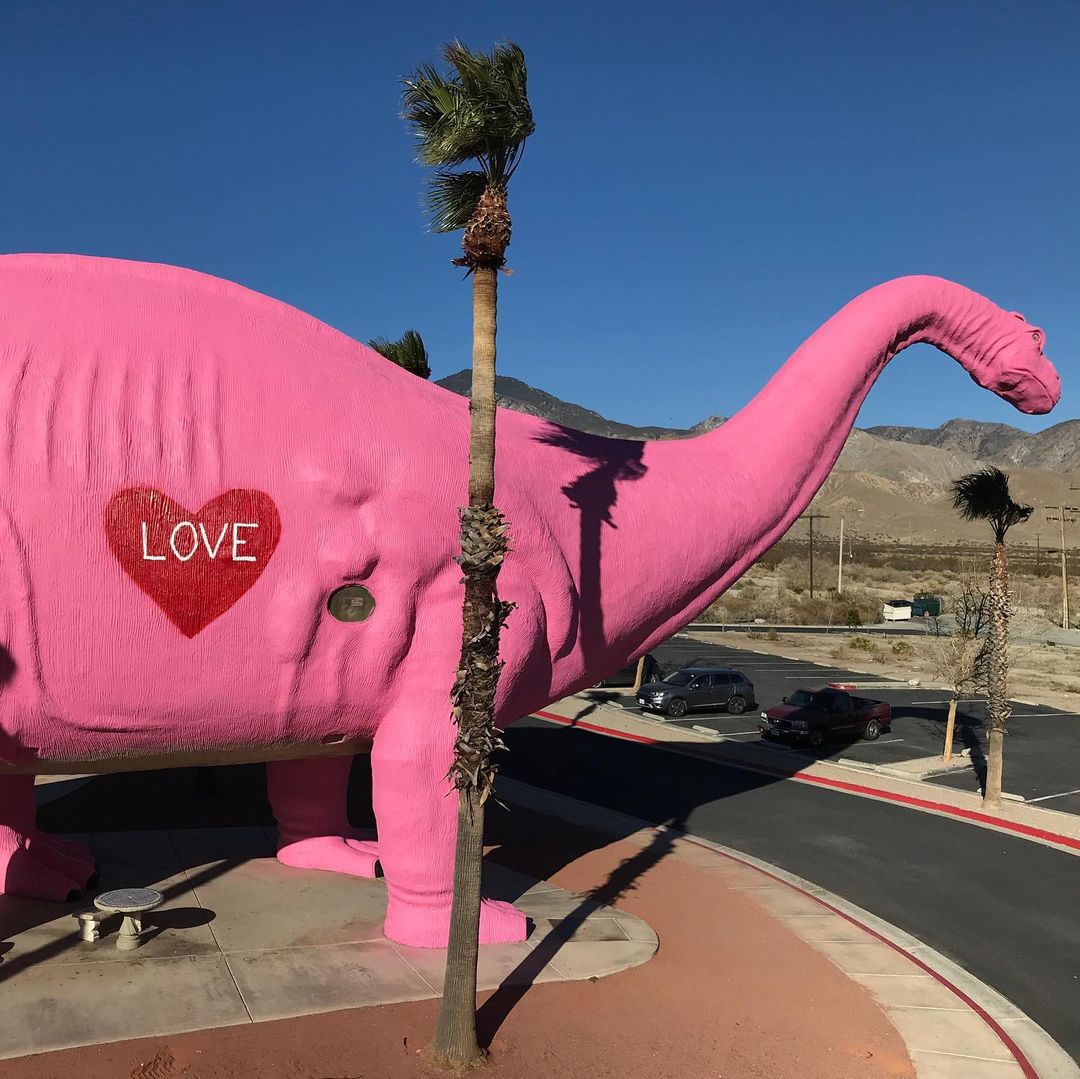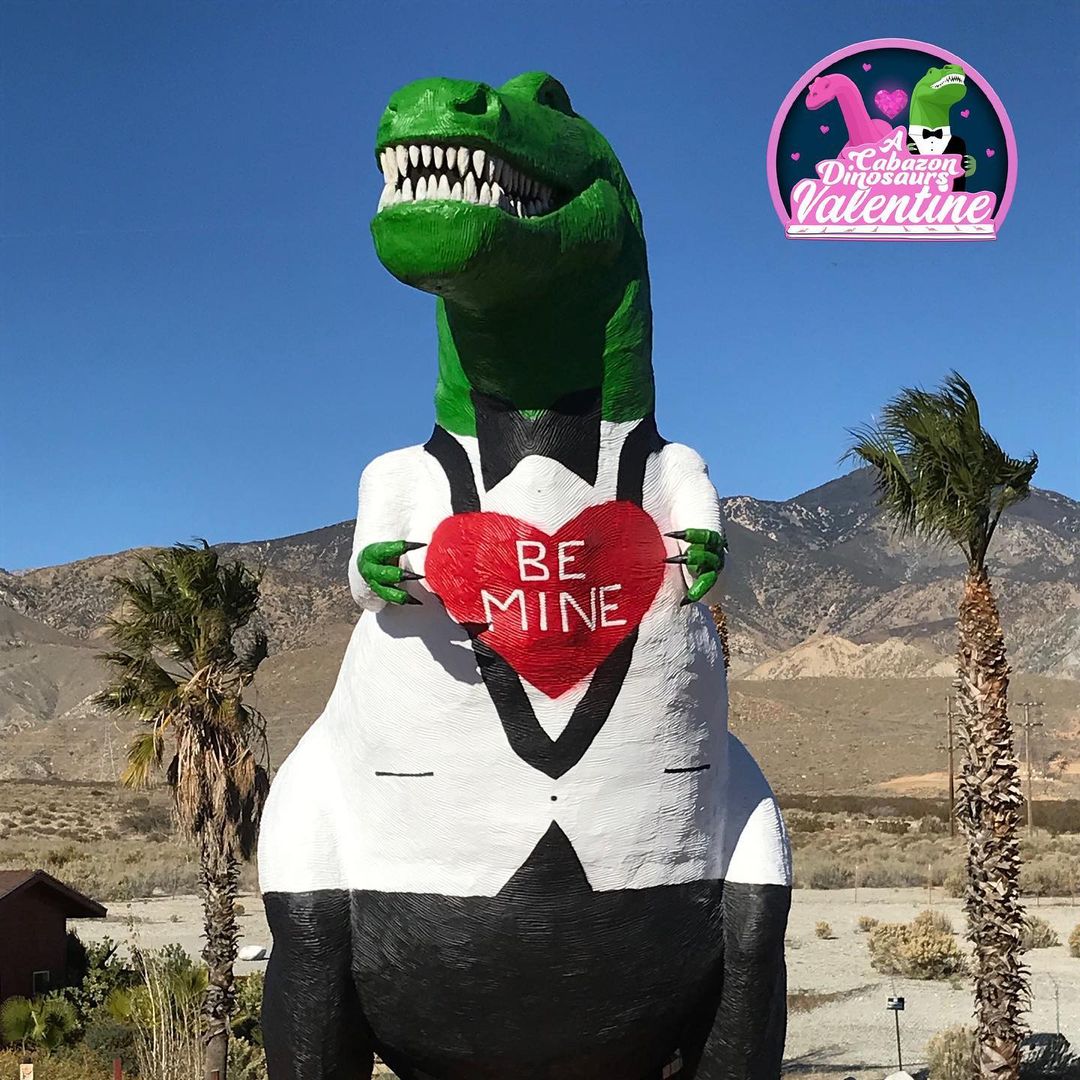 Their outdoor trails are open — go visit!
photos via Cabazon Dinosaurs