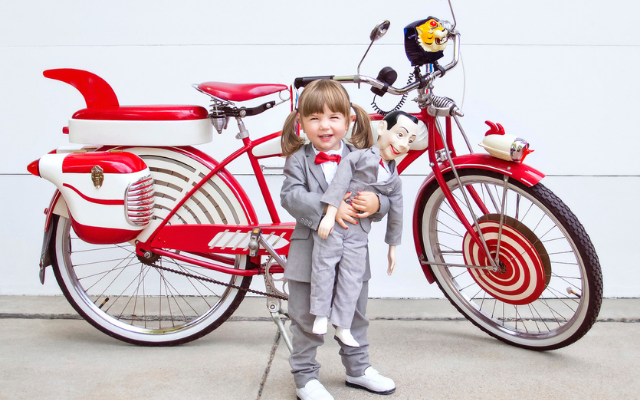 A friend sent me pictures of a little girl who dresses like me, so naturally I had to learn more!
The story from her mom, Brianna "Scary Grandma" Pacheco:
Her real name is Valleri Pumpkin. She is 2 years old and just loves all things Pee-wee. Last year for Halloween she told me she wanted to be Pee-wee, so I ordered a suit and she proceeded to wear it every day for 4 straight months! She dubbed herself "Pee-wee Pumpkin" and told anyone who asked that was her name (Including Santa Claus!)

The outfit with the red skirt, she calls "Princess Pee-wee" she's doing the Pee-wee dance in the pics.

I also lobbied to be Miss Yvonne for Halloween and she insisted I be "Scary Grandma" (Large Marge) instead ?

This kid never falls down without taking the opportunity to say "I meant to do that!"
This is the greatest! I have the best fans!! Thank you for sharing, "Scary Grandma"! You made my day!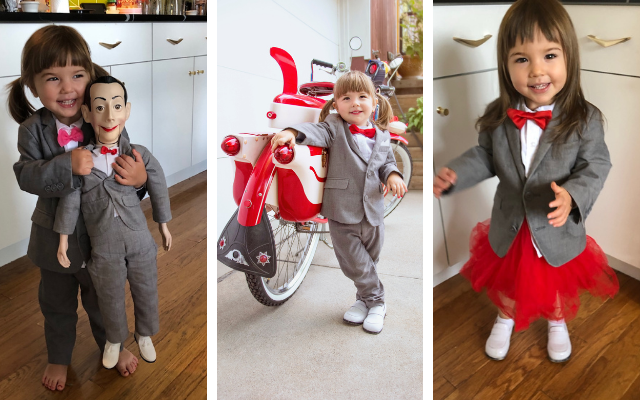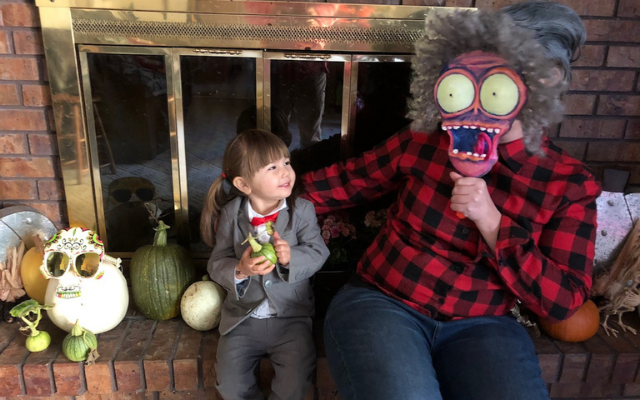 bike photos by Classic Pictures Photography
other photos via "Scary Grandma"