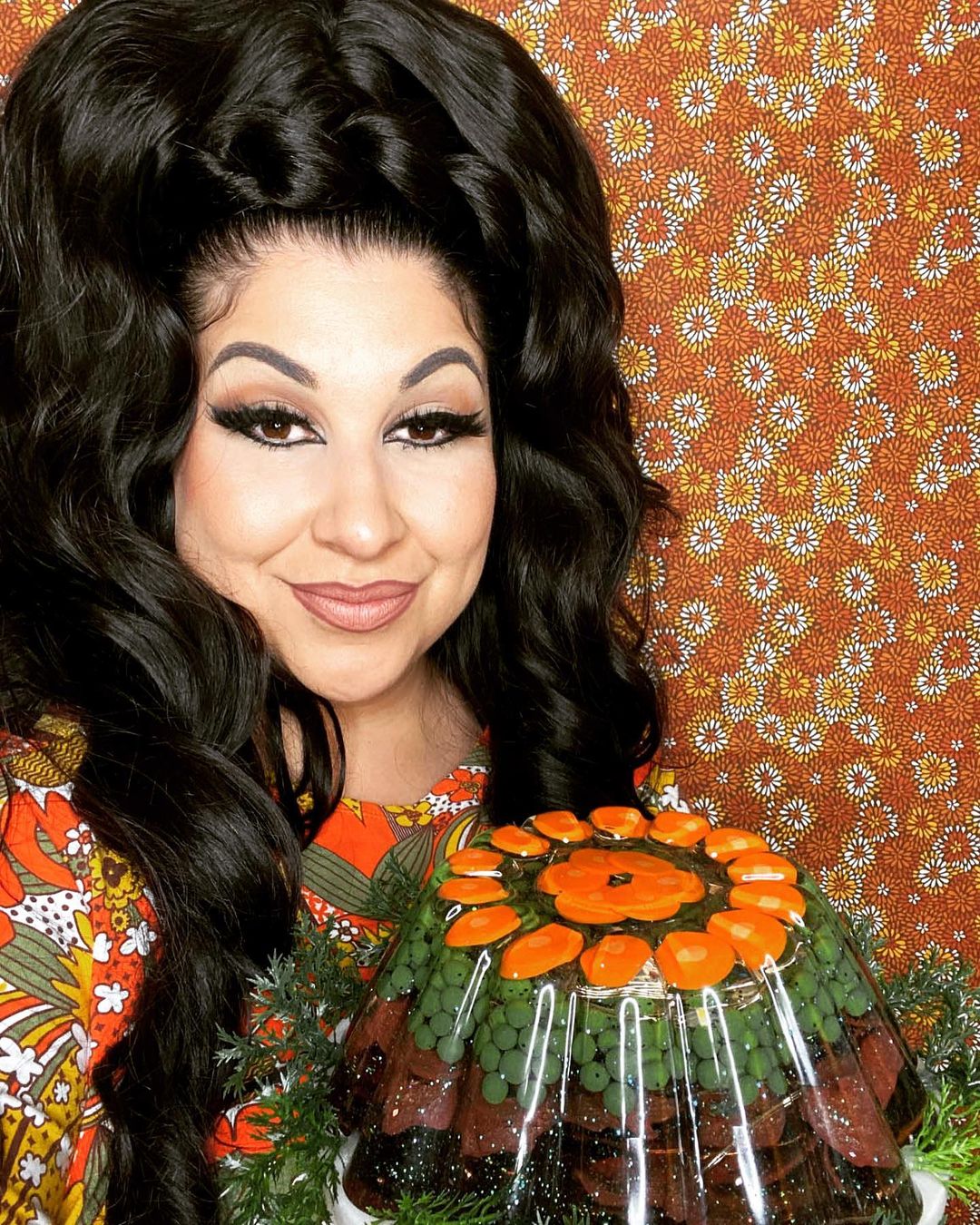 Artist Elrod holding the "Chipped Beef Aspic Lamp"
Elrod's Mexakitsch art may look like dishes from another era but don't try to eat them, because they're really centerpieces that LIGHT UP!! She uses resin, glitter, and fake foods to create these absolutely stunning midcentury-inspired masterpieces!!
Take a look-see!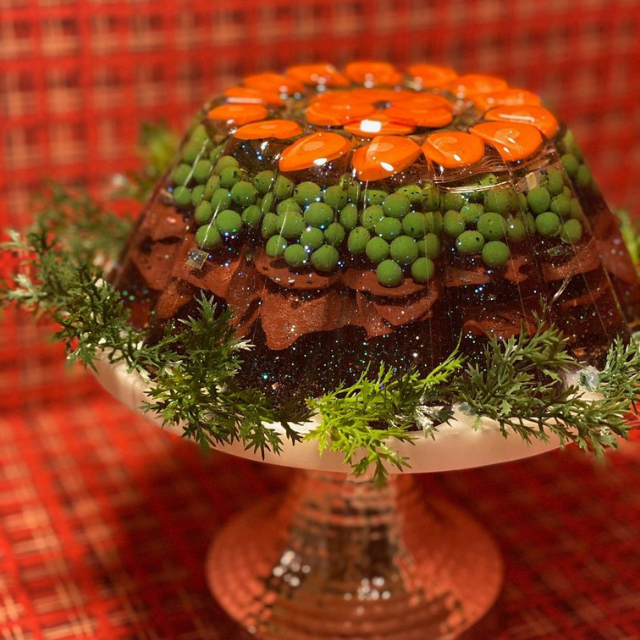 Chipped Beef Aspic Lamp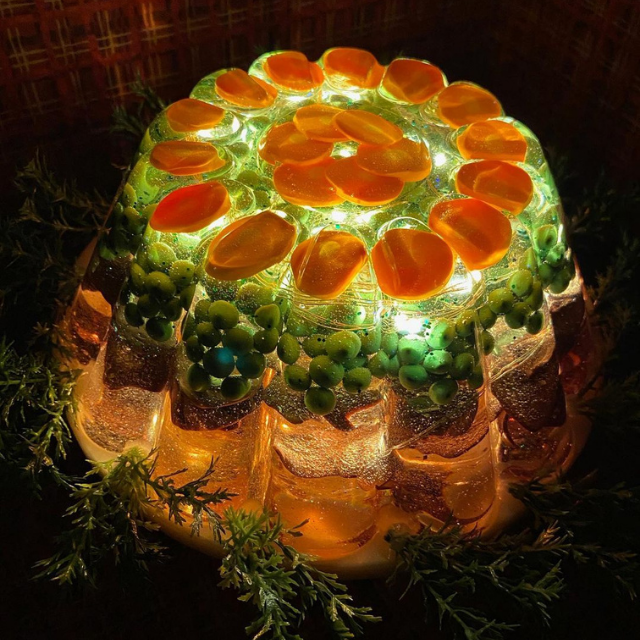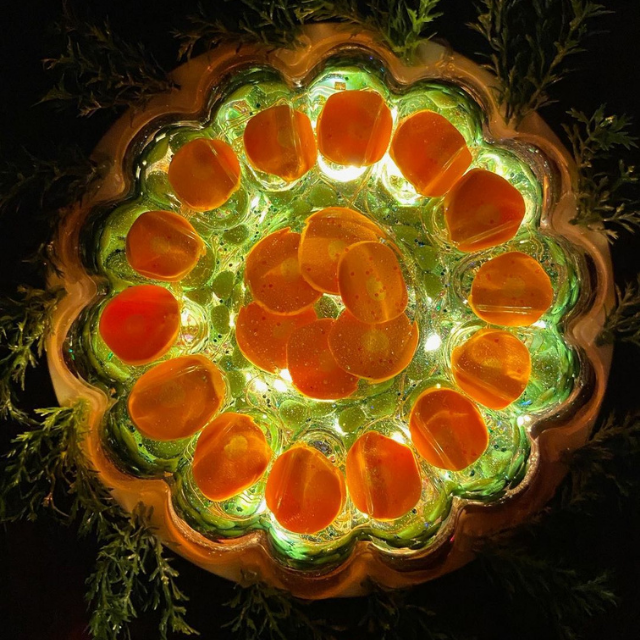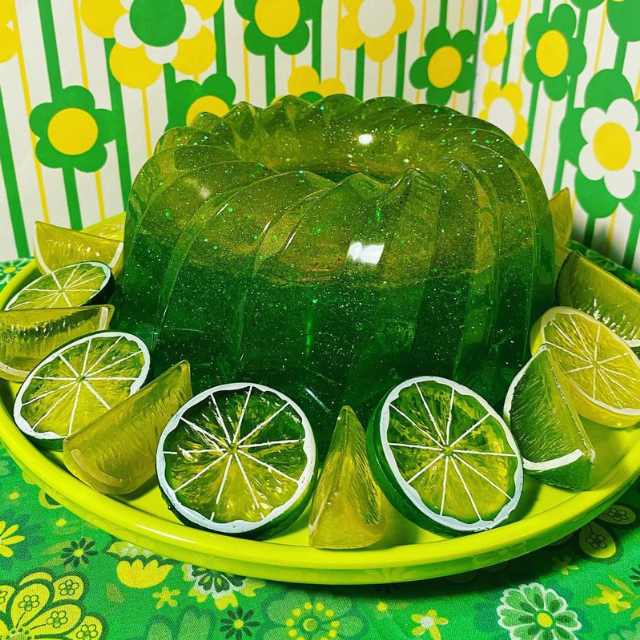 Lemon Lime Jell-O Lamp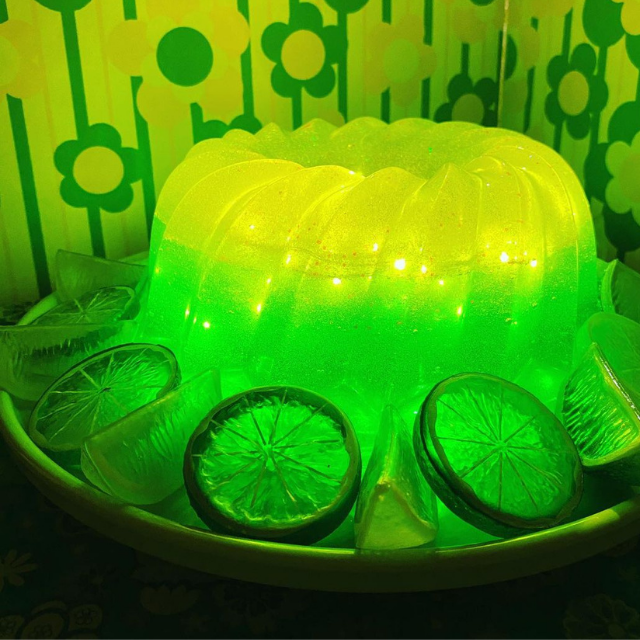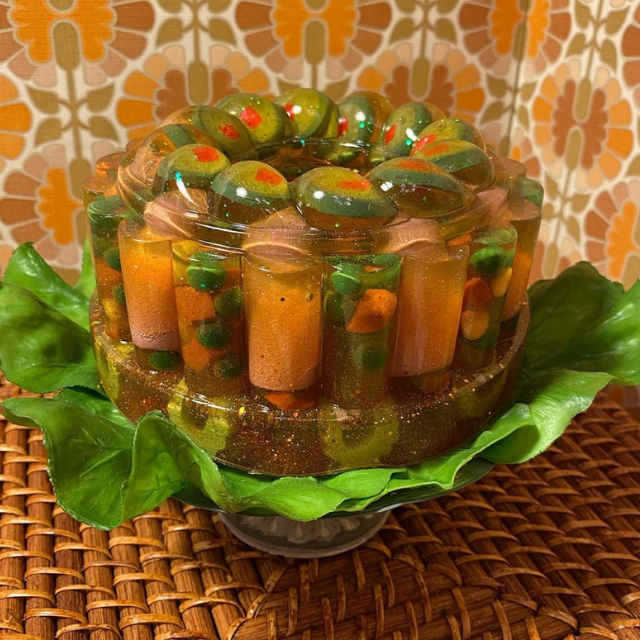 Franks 'n' Veggies Aspic Lamp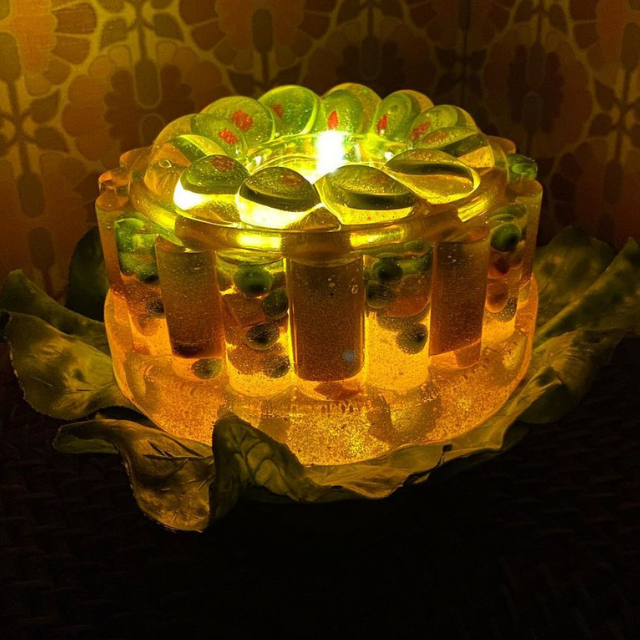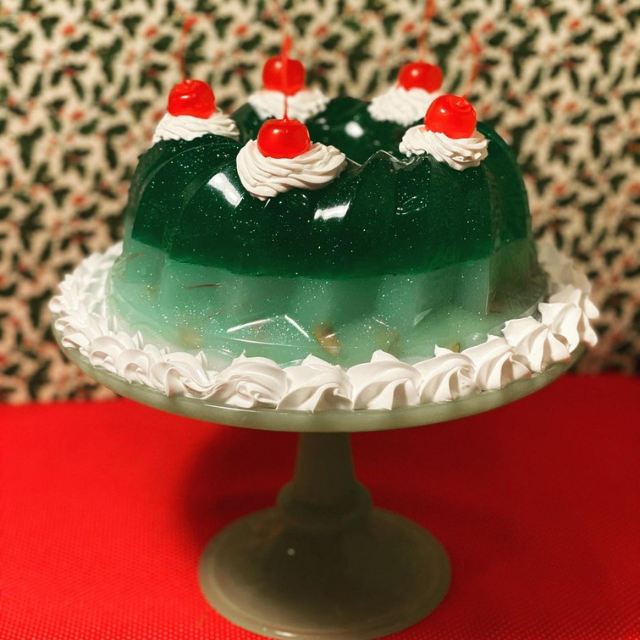 Pistachio & Mint Holiday Ring Lamp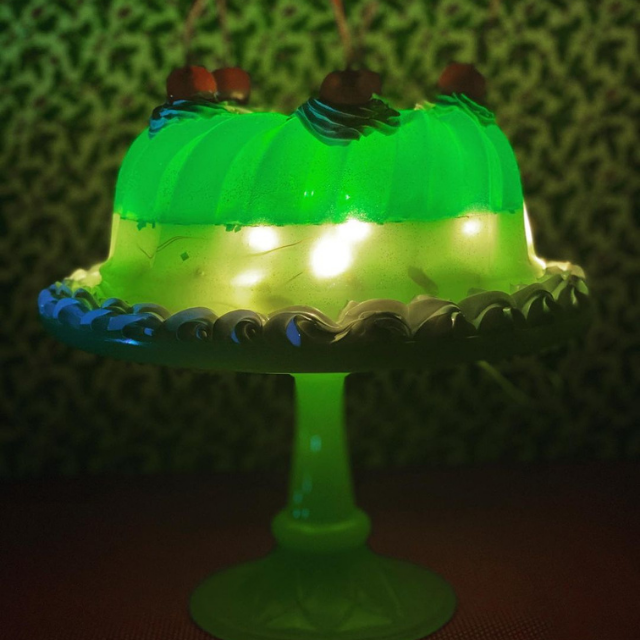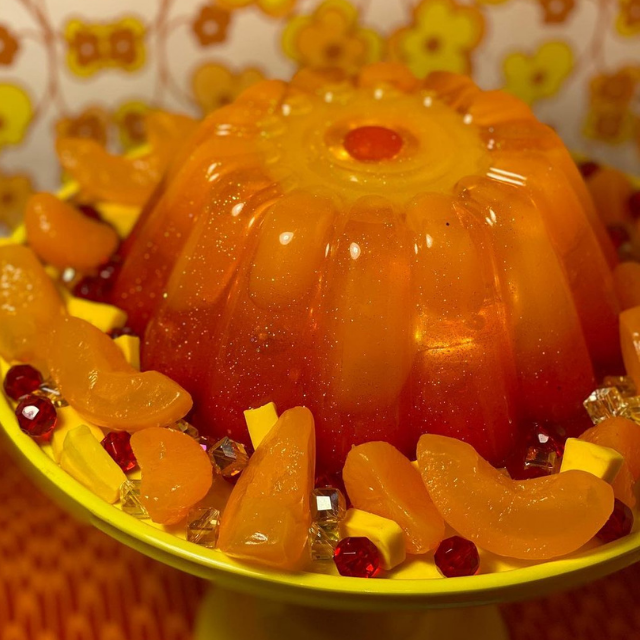 Fruit Cocktail Sunrise Salad Lamp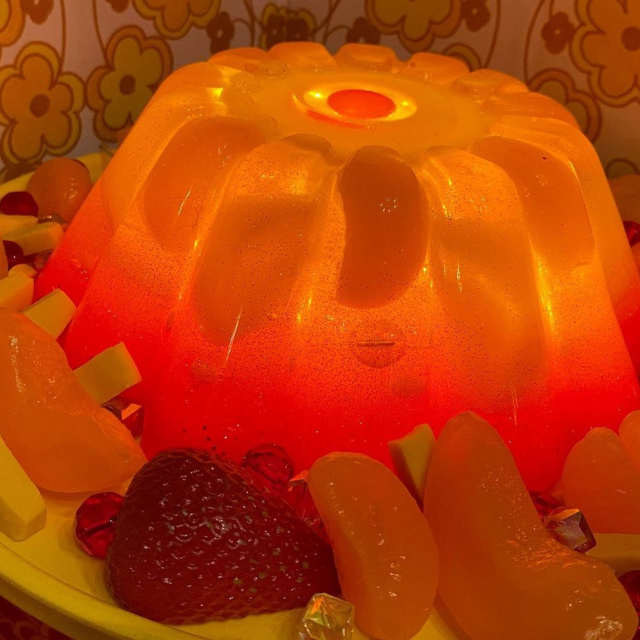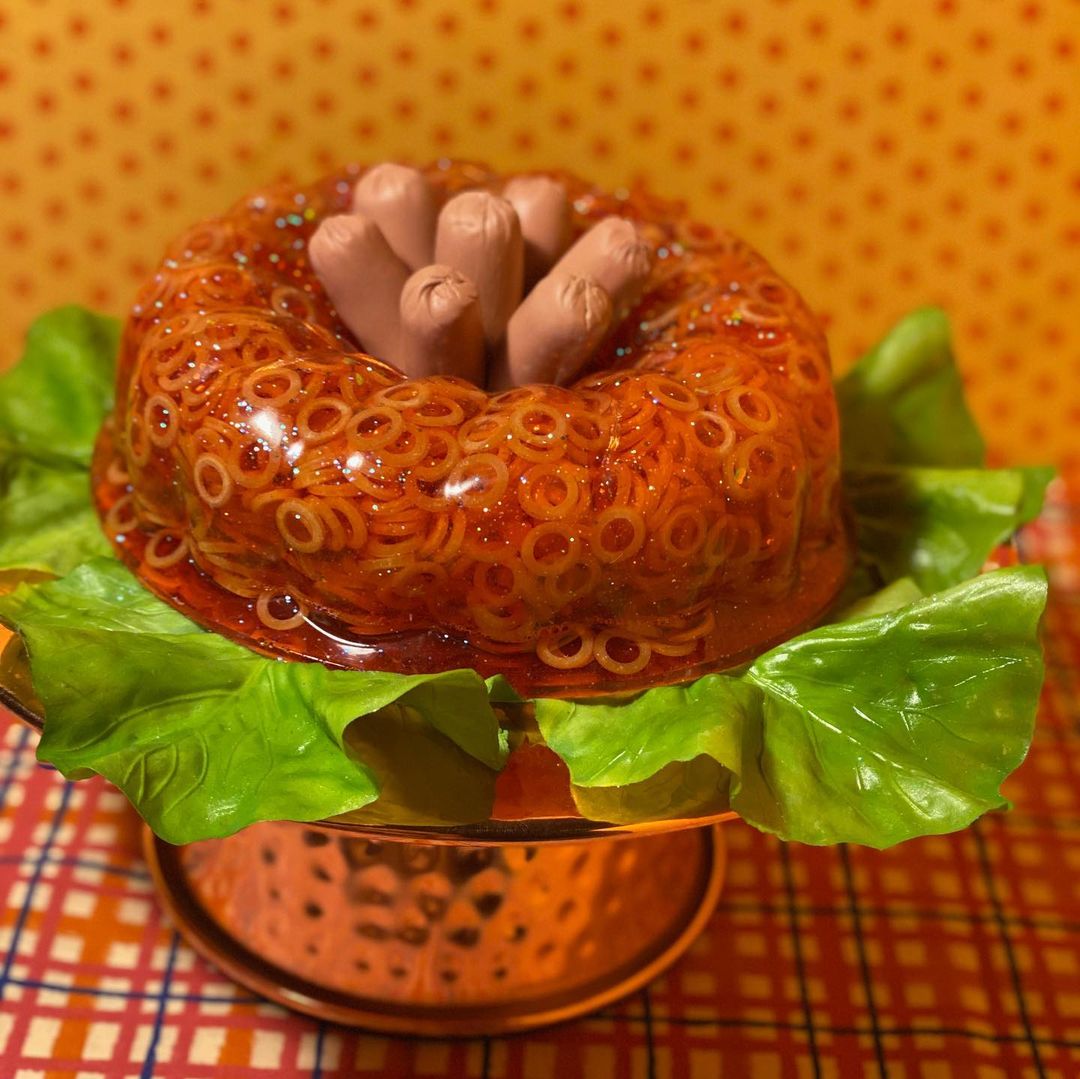 Spaghetti-Os Gelatin Table Lamp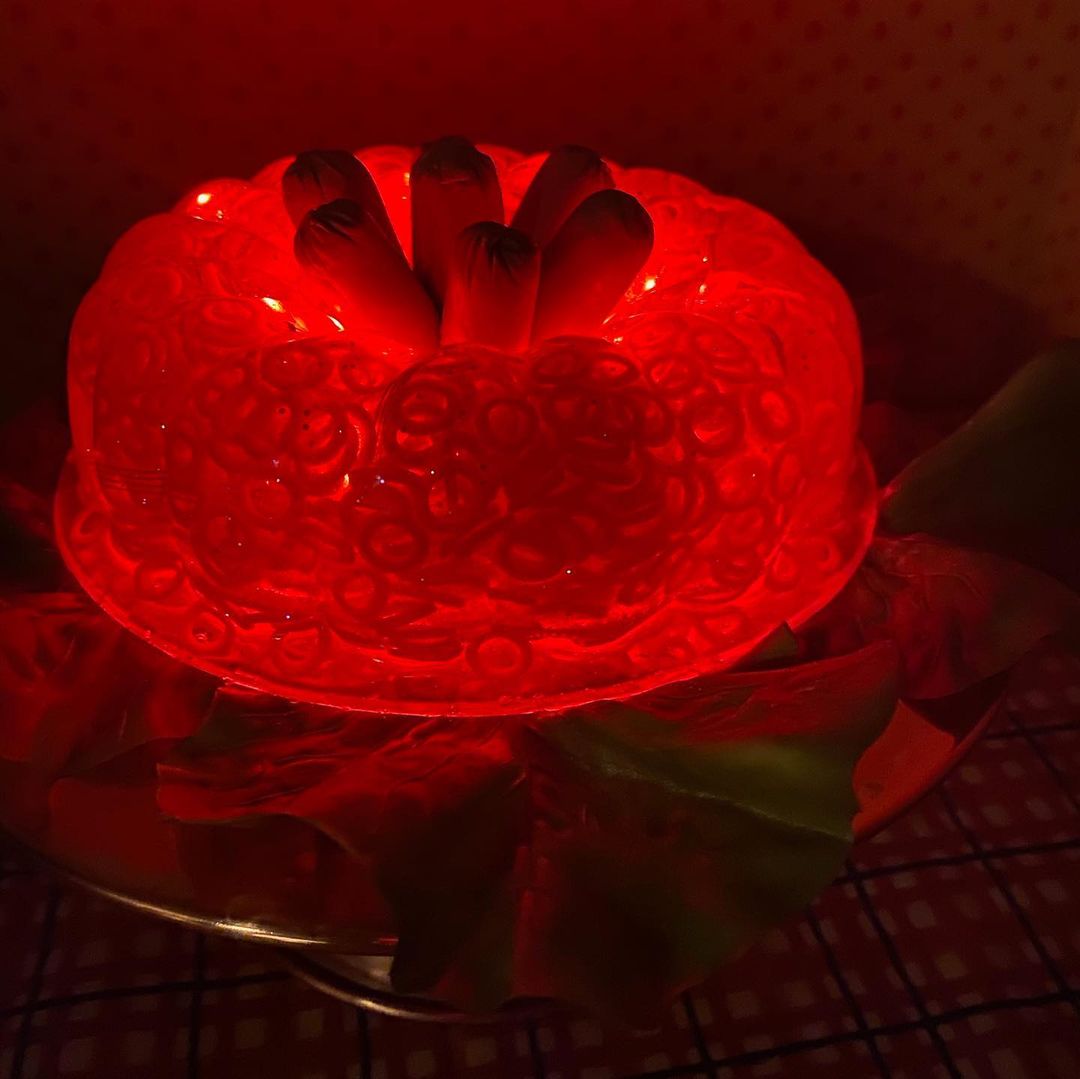 There are more!! And she sells them!! Follow her on Instagram — STAT!
photos by Elrod, used with permission