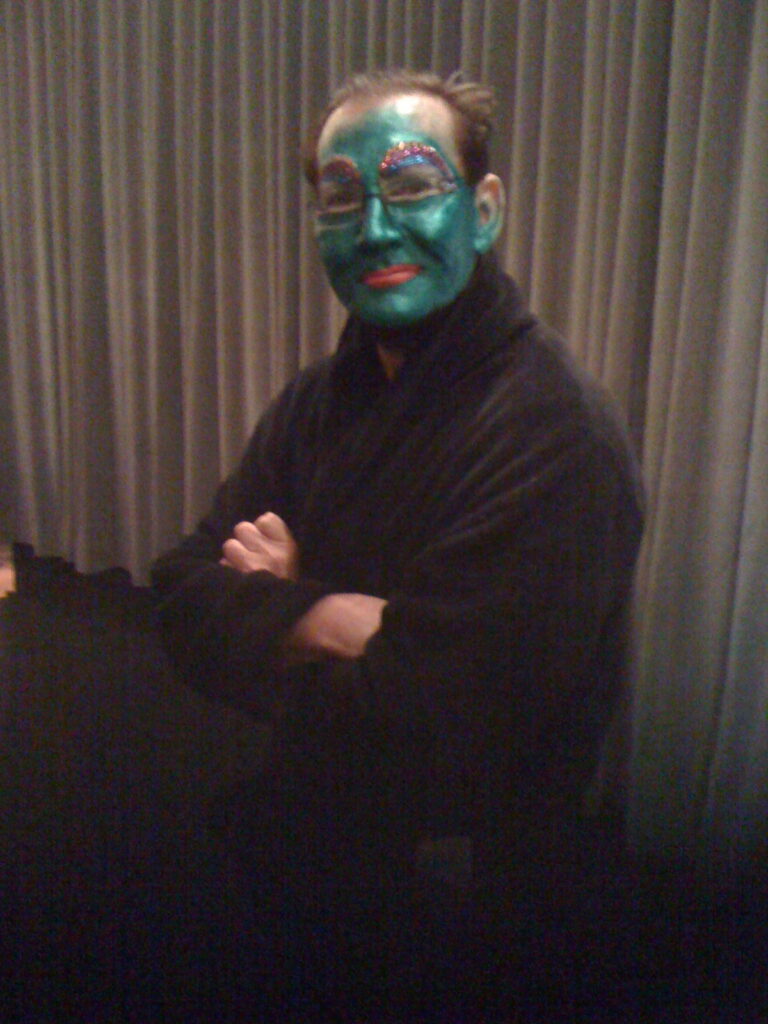 I met John Paragon, Jambi the genie on Pee-wee's Playhouse, at the improvisational comedy group The Groundlings, where both our careers started. He was sly and wickedly funny. We became best friends instantly. In a group of exceptionally talented and funny people, he stuck out. Stood out.
He contributed so heavily to my success. Over decades, we performed together, wrote together and hung out together. In our affection for one another (and our competitiveness), we made each other funnier. We felt magical together, and I think sometimes that translated into the work we created.
When The Pee-wee Herman Show was born, John had an idea about being a magic genie. A day later, he and I were driving along Hollywood Boulevard when I looked over and saw a sign for a sandwich shop named 'Jambi's'.
From the time we were both starting out, through my success and fame as Pee-wee Herman, John was my closest friend. And through all of those years, we had huge amounts of fun and laughed our asses off together. I really loved him.
Rest In Peace, John. I was lucky to know you so deeply.
Mekka Lekka Hi, Mekka Hiney Ho, John. Long live Jambi.
❤️