The Washington Post held its 9th annual PEEPS Diorama Contest and the WINNER has been announced!!
But, before I show you the WINNER, here's a look at some of this year's contenders!! All of them use marshmallow PEEPS candy, of course!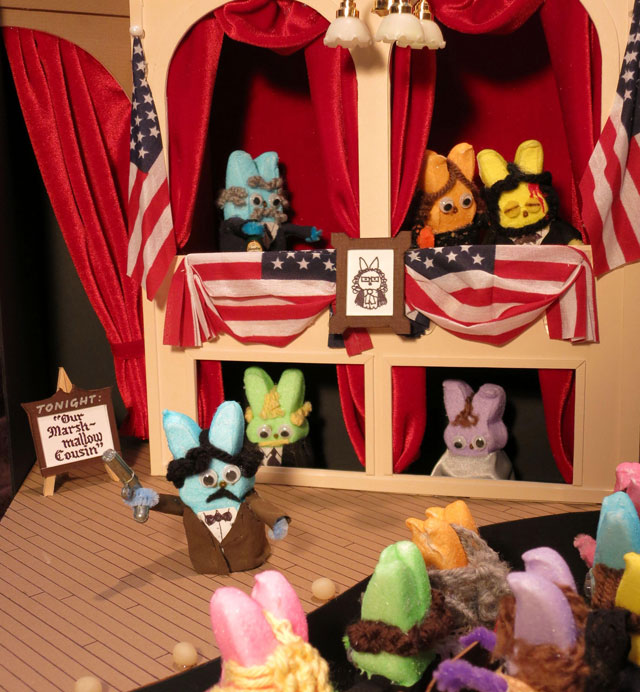 "The Assassination of Peepraham Lincoln" (the googly eyes are a nice touch)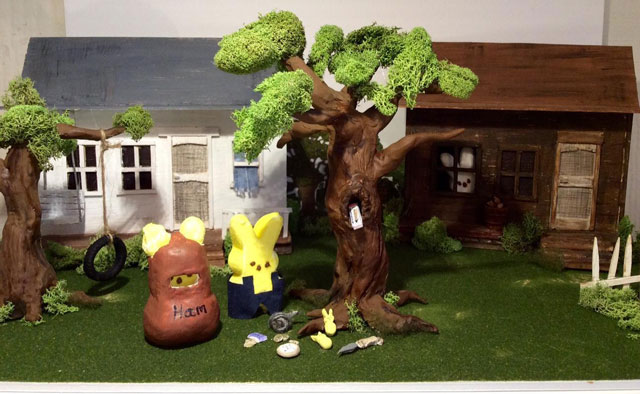 "To Kill a Peepingbird" (look at Peep-y Scout in her HAM costume!)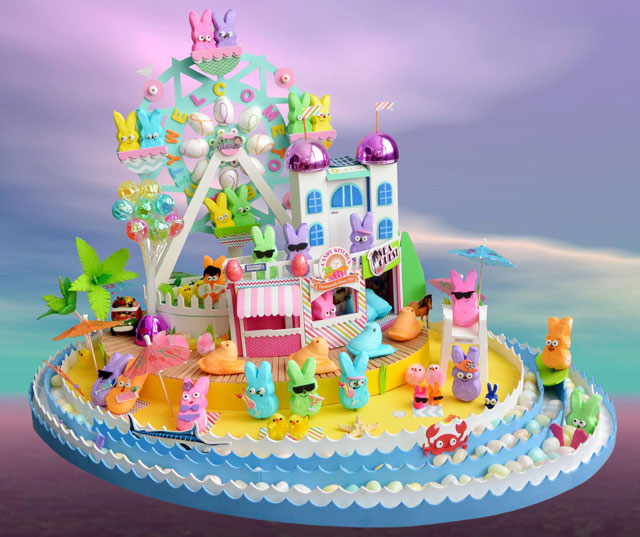 "Peep City – the sweetest place on Earth!"
Here's this year's runner up. It's called "PEEPing is Believing"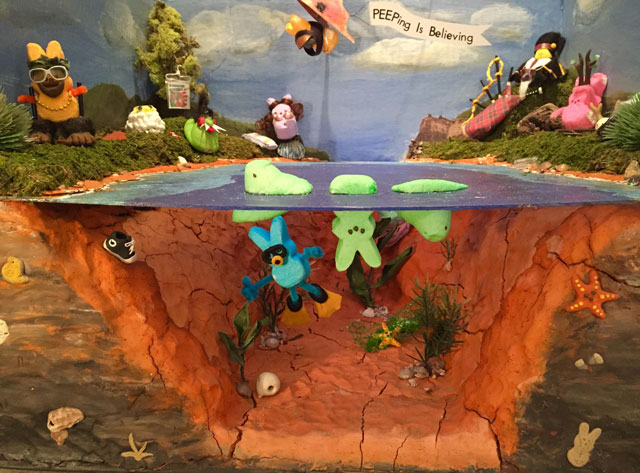 Here's its description:
Blurry photos, shaky video, and reports of terrifying personal encounters leave many of us wondering whether cryptopeeps are real. You know them as Peepsquatch, Merpeep, Moth Peep, Peepacabra, Peepalope, and of course, the Peep Ness Monster. Millions study crytopeepology and travel to all corners of the globe, hoping to catch a peep of these mythical creatures.
 ARE YOU READY?!
The WINNER of the 2015 PEEPS diorama contest is "Peepalize it" by Michael Romanyshyn, Maria Fonseca, Rafael Fonseca, and Kristell Fonseca. It's described as "a satirical take on the regulation of marijuana and Cuban cigars."
TAKE A LOOK: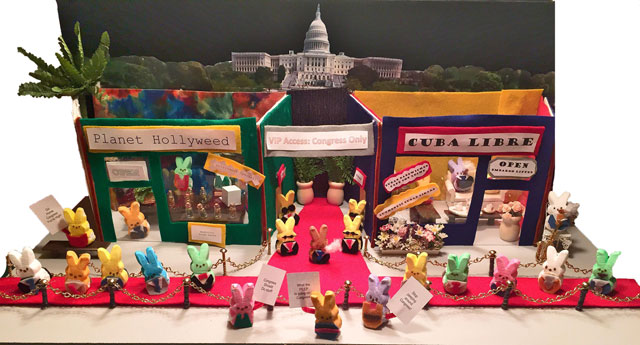 I LOVE PEEPS ART!! Check out my Facebook album of PEEPS ART!!!
LOOK at this! In 2011, this PEEPS-covered jeep by John Gregory won 3rd prize in the Houston Art Car Parade!!! It's Playhouse themed!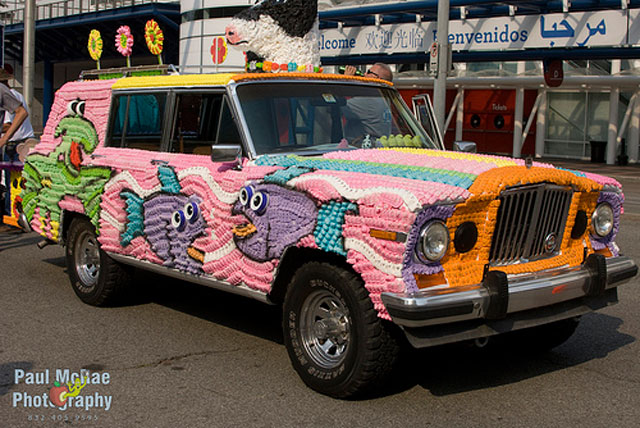 Try some PEEPS milk!! It really exists!! https://peewee.com/2015/03/05/peeps-flavored-milk/
Did you see the PEEPS Zamboni!?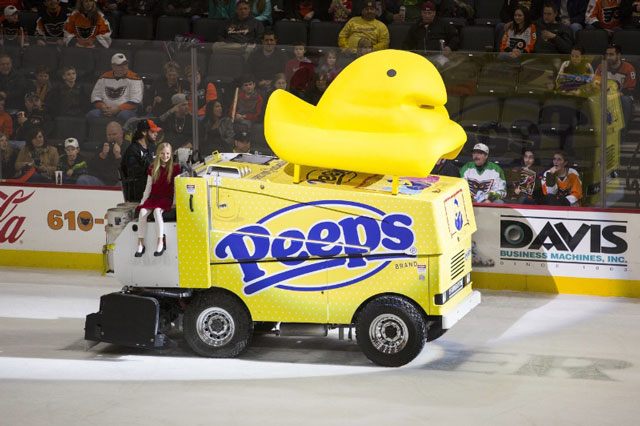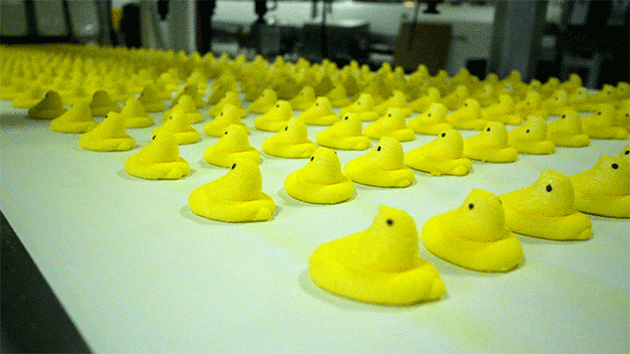 Stock up on PEEPS now, EASTER is right around the corner!!