Move over Roomba*, because there's a NEW vacuum cleaner in town!  And, they double as SHOES!
YES, vacuum cleaner SHOES!
And just look at how STYLISH these creepers are…!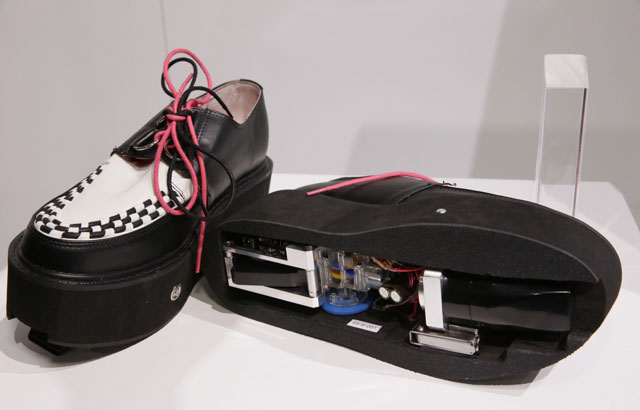 They are officially called Ecology Shoes and unfortunately they are not available to purchase. An employee of Denso, a Japanese auto firm, invented them as part of an internal company contest to make something innovative and creative.  A CNET correspondent spotted these prototype beauties at CES, the world's largest consumer tech tradeshow. 
Thanks, Bonnie!
*Roomba is still the greatest!