Today is the first day of summer!
What better way to celebrate than by LOOKING AT FUN POOL FLOATS???
Trick question! There isn't a better way!
Here are some of the coolest ones of all:
Giant balloon animal!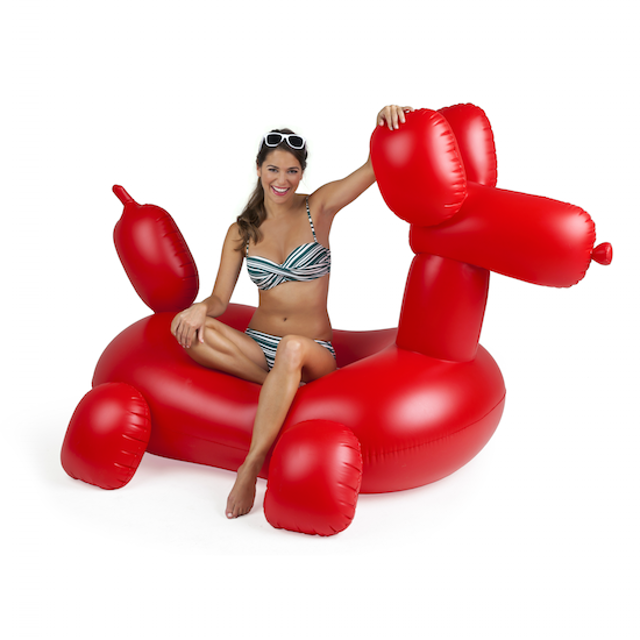 DOTS candy!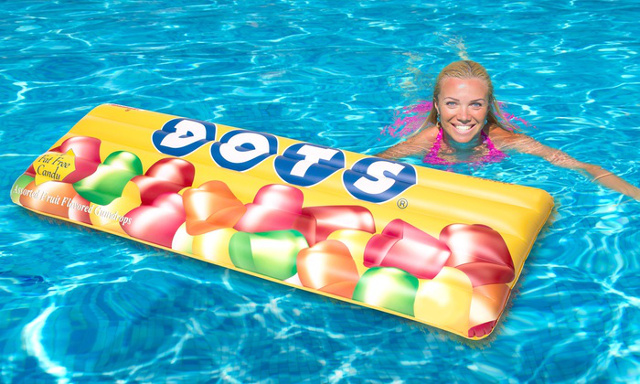 A jellyfish!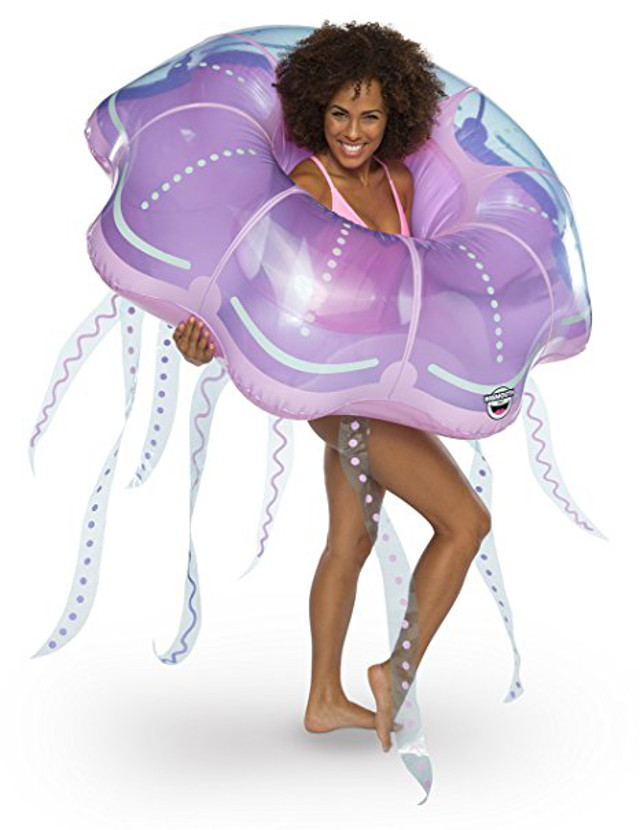 Bacon and eggs…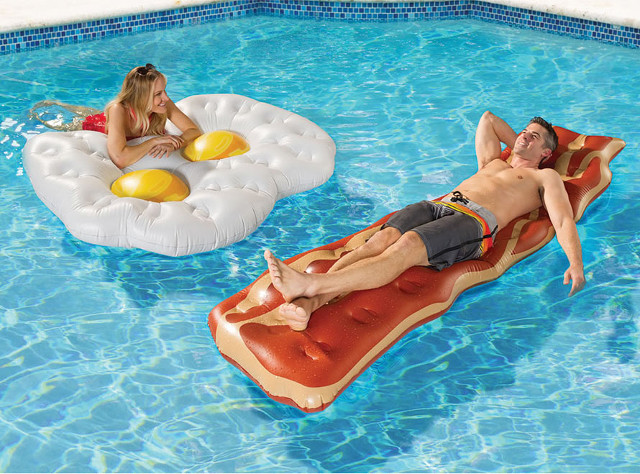 AND a bagel!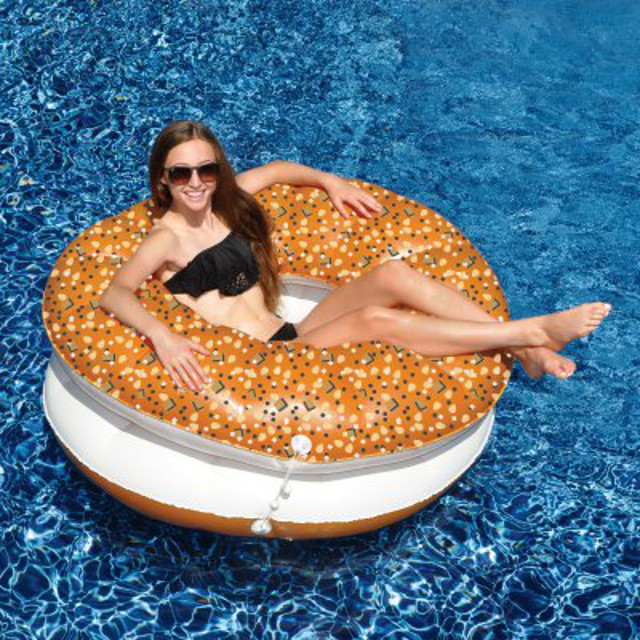 (Pool floats are a part of a balanced breakfast.)
Whatever THIS THING is…!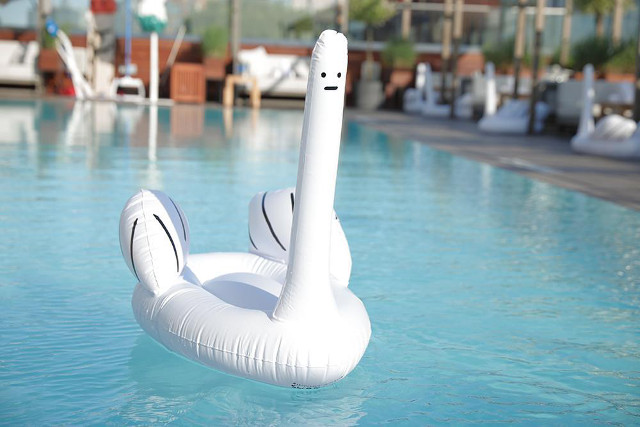 And of course A GIANT WHOOPEE CUSHION!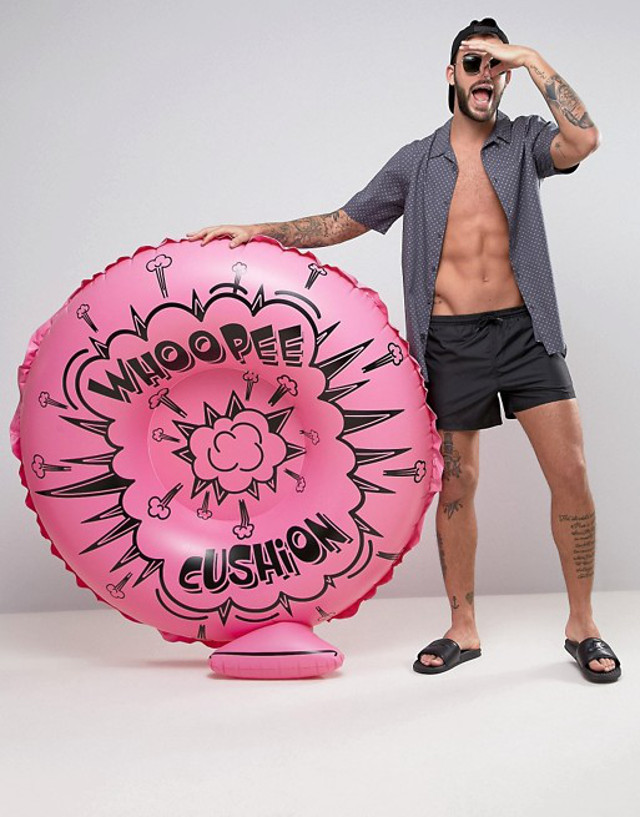 What's YOUR favorite pool float?