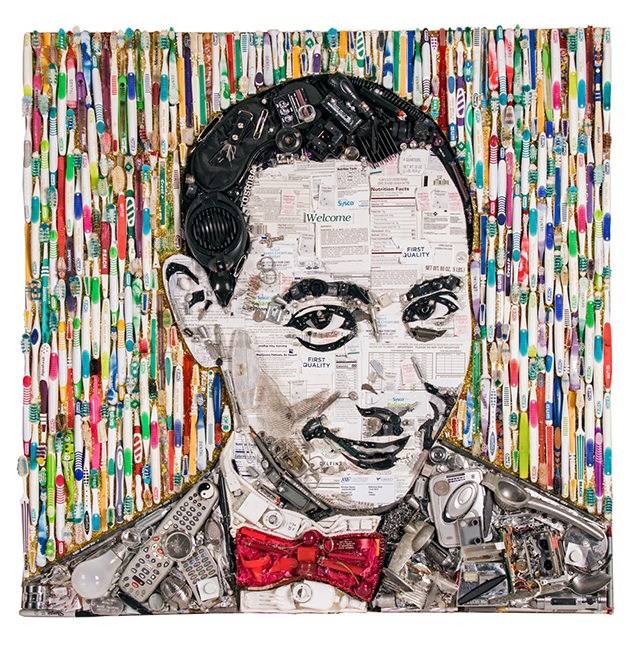 LOOK at this portrait of me! It's made with toothbrushes, glitter, nutrition facts, electronics, vintage beer pull tabs, and lightbulbs!!
It's a brand new piece created by junk portrait artist Jason Mecier (the same guy who made Pencil-Vania!). He says he picked the toothbrushes because of THIS scene in Pee-wee's Big Adventure:
And that he used the electronics and lightbulbs to match the grey in my suit!
All those nutrition facts were inspired by the breakfast scene in Big Adventure!
And red glitter was used to make my bowtie POP!! It's truly Pop Art!
The portrait was made SPECIAL to include in Mecier's new book, Pop Trash, and has NEVER been shown in public before. But it will be displayed for the VERY FIRST TIME at La Luz de Jesus Gallery starting on August 3. So, if you're in the L.A. area, go to the book's launch party on August 3 and tell'em Pee-wee sent ya!!