Did you hear the news? Paul Reubens has voiced DJ-R3X (aka Captain Rex, formerly known as RX-24 — which he also voiced in 1987 for the Star Tours attraction) for Disney's Galaxy's Edge!! His droid will be spinning tunes — which is being described as "Jawa hip hop" — and cracking jokes at Oga's Cantina!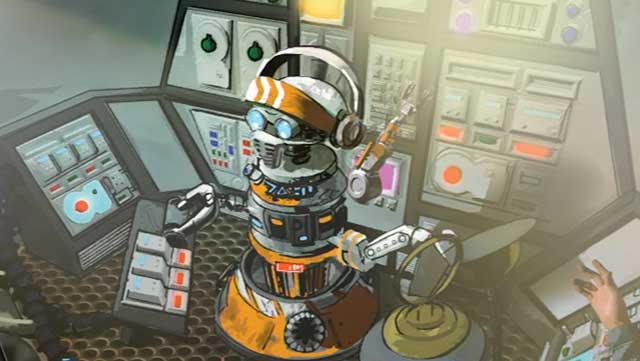 Don't believe me? Here's the official word from the Star Wars blog!

LOOK!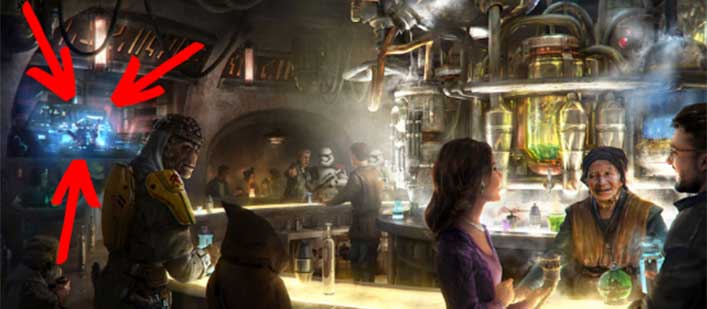 How did Captain Rex become a DJ? Lucasfilm story group member Matt Martin explains:
"The short story is Rex flunked his way out of Star Tours, and eventually through some misadventures, he found his way to the Rebellion in the final battle of the galactic civil war, the battle of Jakku," Martin said. "In an epic TIE Fighter chase, he ends up crash landing on Baatu. There he is rescued by the local droidsmith Mubo, where he is repaired and made into a DJ for Oga's cantina."
Star Wars: Galaxy's Edge will be opening later this year at both Walt Disney World in Florida and Disneyland in California!!
Concept art of Oga's Cantina, featuring DJ R-3X. (Disney Parks)