Star Wars lovers! Check out this new Star Wars x Le Creuset Collection!
There's the Han Solo Carbonite Signature Roaster ($450):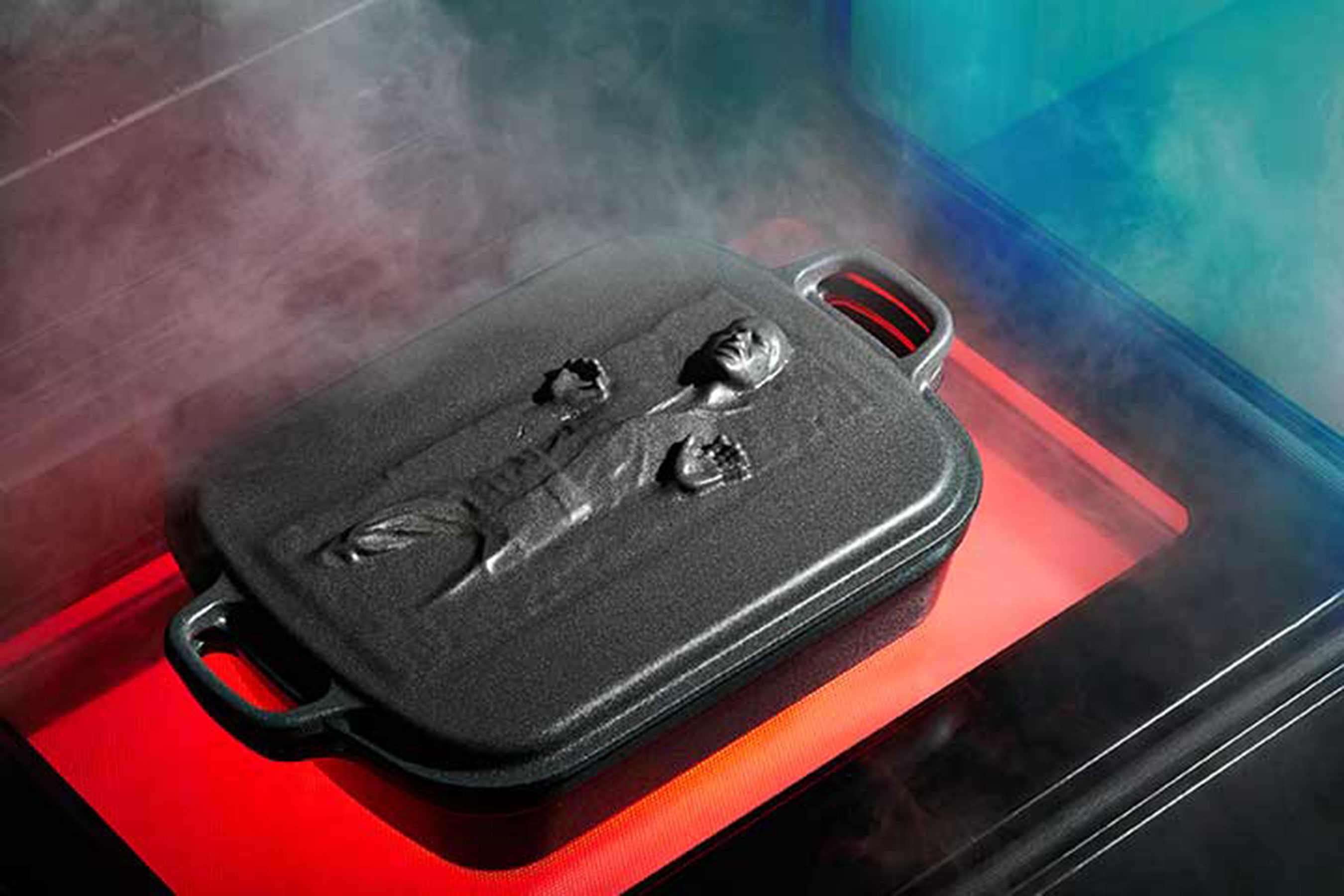 Mini Cocottes of BB-8, C-3PO, and R2-D2 for $30 each:
The special-edition Tatooine Round Dutch Oven ($900):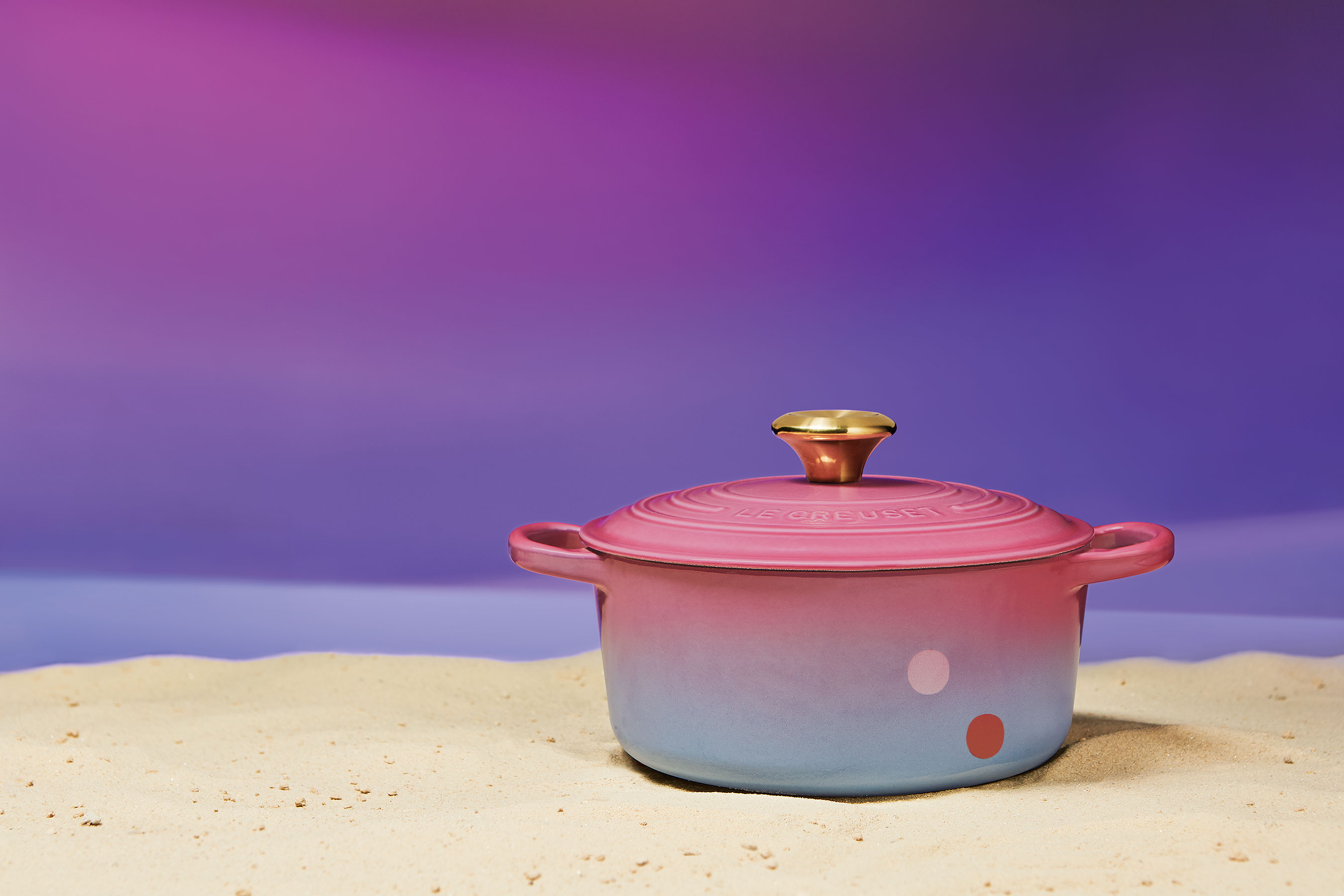 Death Star and Millennium Falcon trivets ($20 each):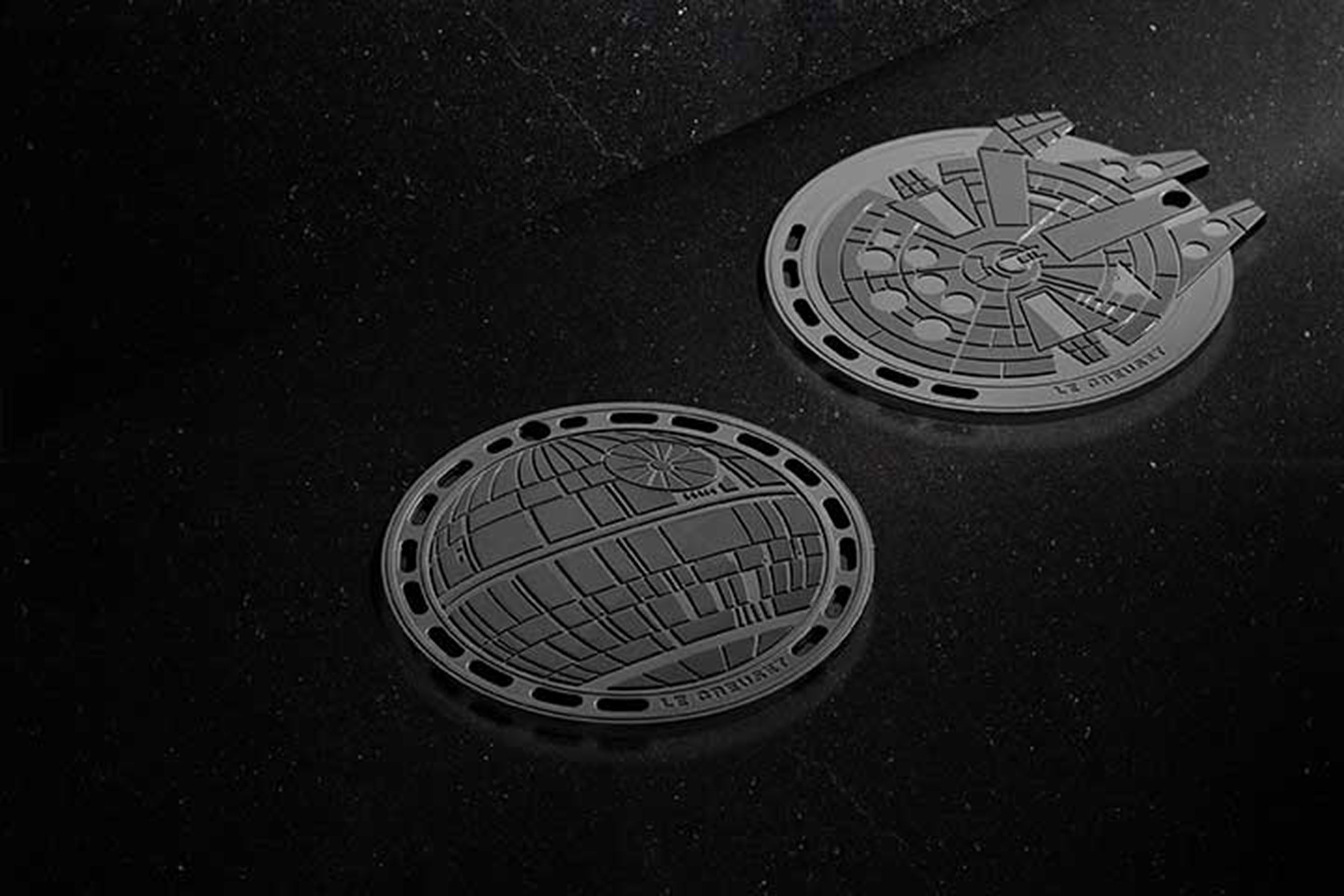 The Darth Vader Round Dutch Oven ($395):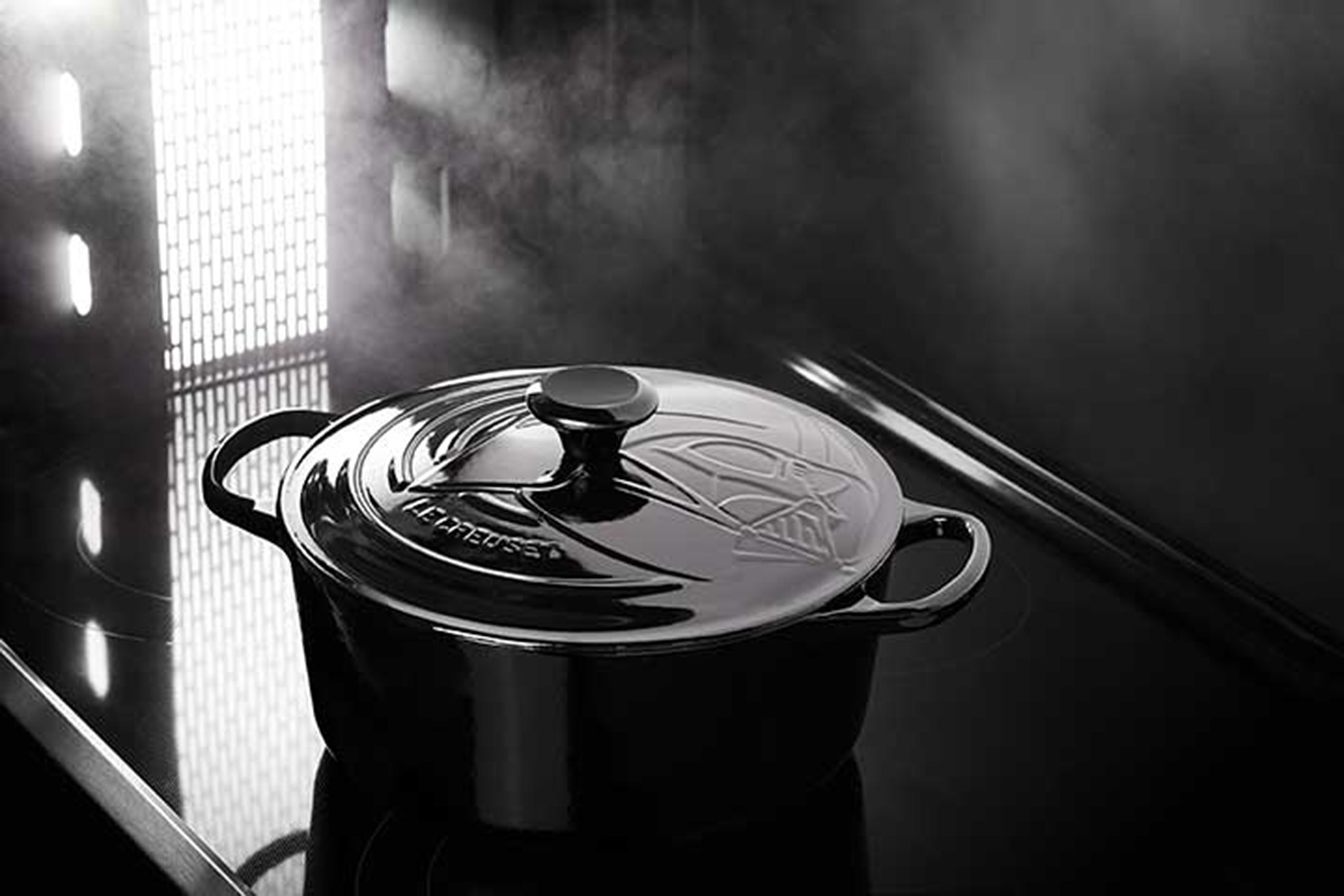 And this little cutie! The Porg Pie Bird for $25!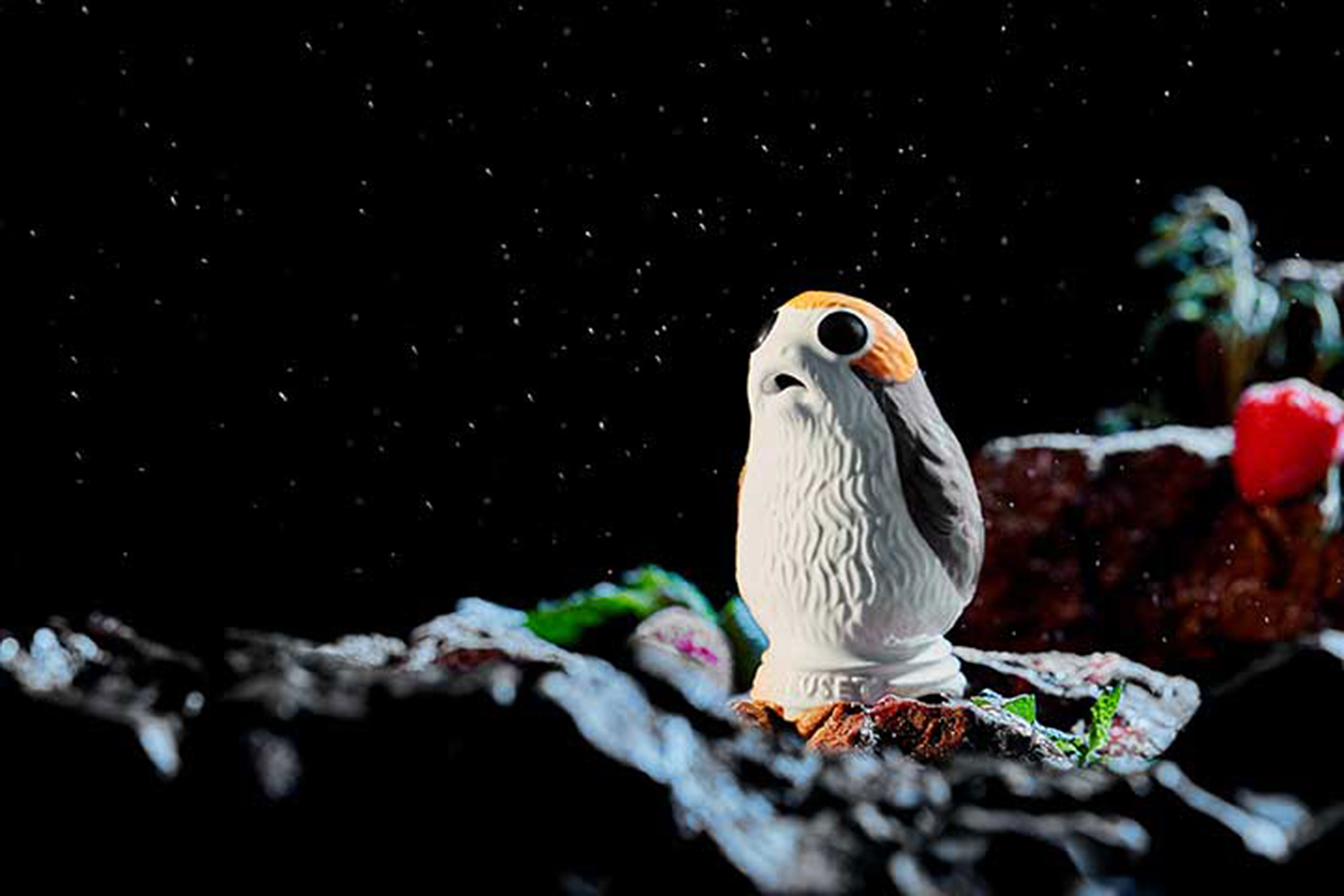 All of these pieces (except that Tatooine dutch oven) will be available online and in Le Creuset boutique and outlet stores and at Williams-Sonoma stores on November 1! Which ones are you getting?!
Hey, while you're here, don't forget to go to Oga's Cantina at Disneyland and Walt Disney World to hear that rocking DJ you've heard so much about!