HAPPY THANKSGIVING to each and every one of you!! I'm so grateful for all my friends and fans!! 
And, as is tradition, here is my favorite Thanksgiving photo… the REALLY TINY lady holding a REGULAR size turkey! This is the NINTH year in a row that I've shared it with you! It still makes me laugh! ENJOY!!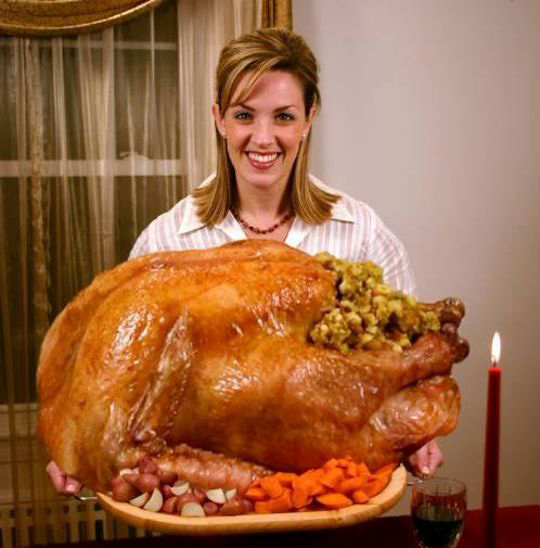 And speaking of Turkey Day CLASSICS… Watch this WKRP in Cincinatti bit… again!
As always, here are some Thanksgiving images that make me smile!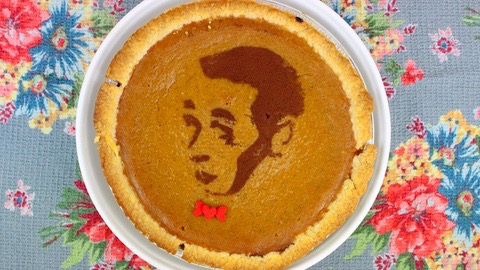 If your turkey looks like this, don't hesitate to call the Butterball Turkey Talk Hotline!! STAT!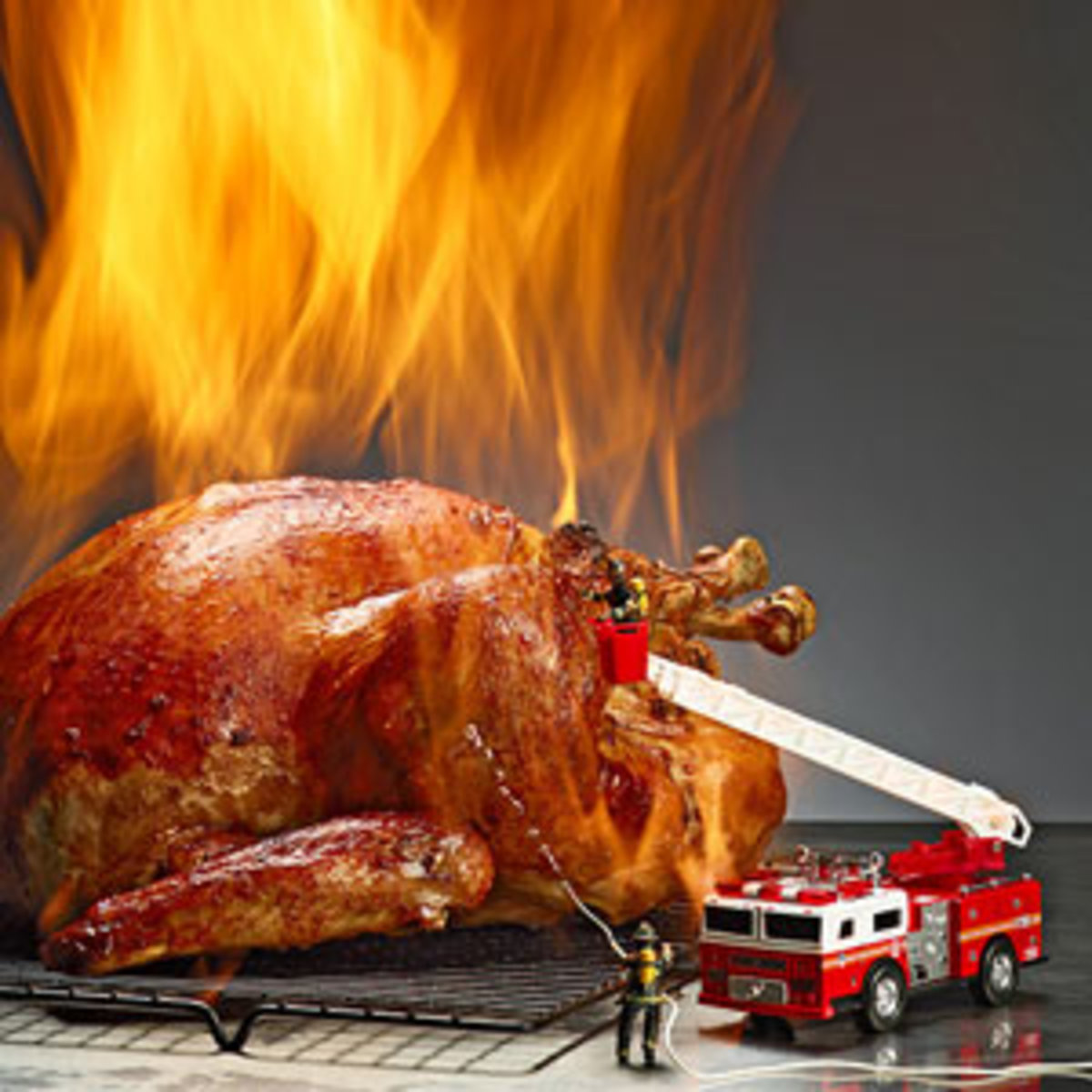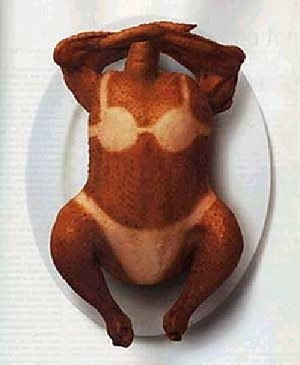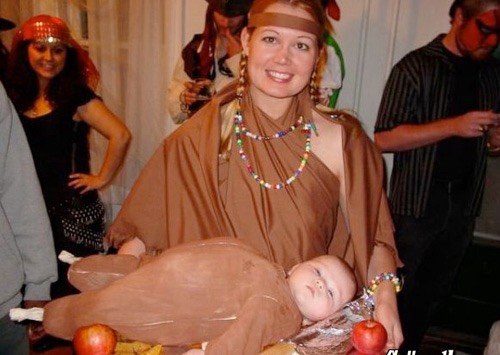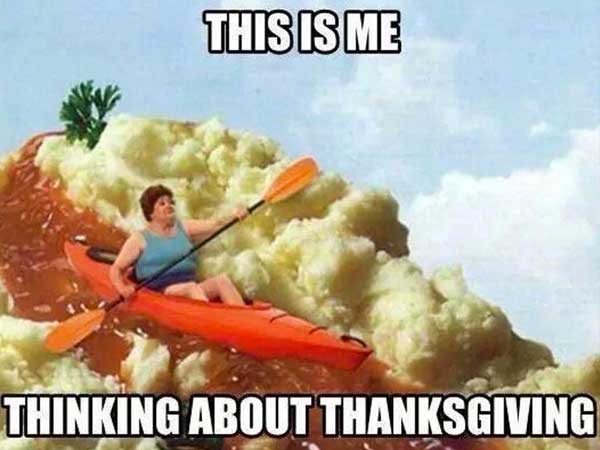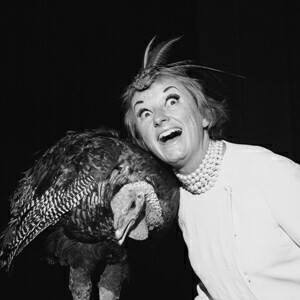 This is ALL CANDY, even the "turkey":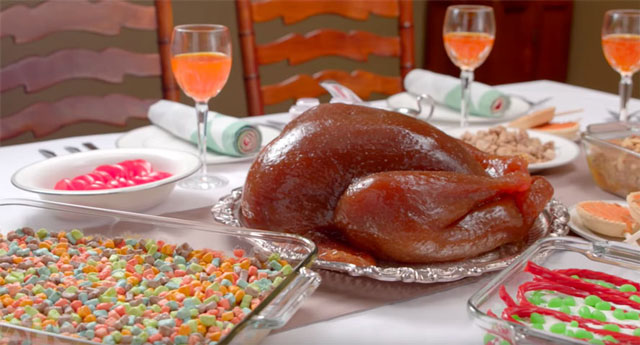 And THIS "TURKEY" is actually CAKE!!: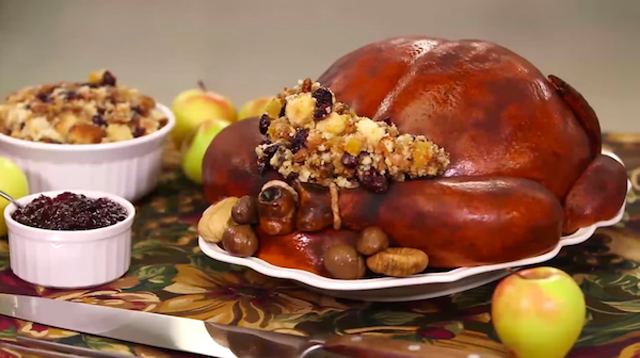 And these are CUPCAKES (duh!):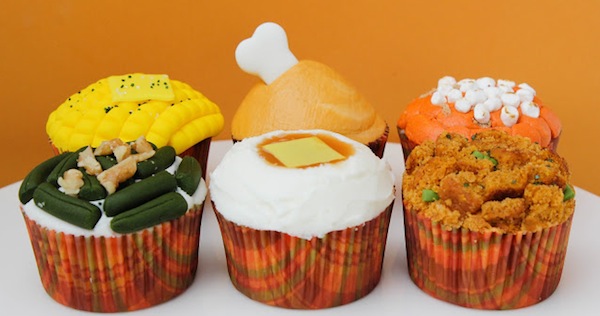 Remember when Snoopy made Thanksgiving dinner?? This is what he served the Peanuts gang! Popcorn, toast, pretzel sticks, jelly beans, and a parfait!!