The late great "King of the Kustomizers" George Barris, the man behind some of the world's most INCREDIBLE custom vehicles (like the original Batmobile, the Munster Koach, and the Vox Phantom Bass Guitar car), once made Bob Hope a golf cart in his likeness (the "Hope Mobile"??)!! It's really quite spectacular (and just a tad terrifying)!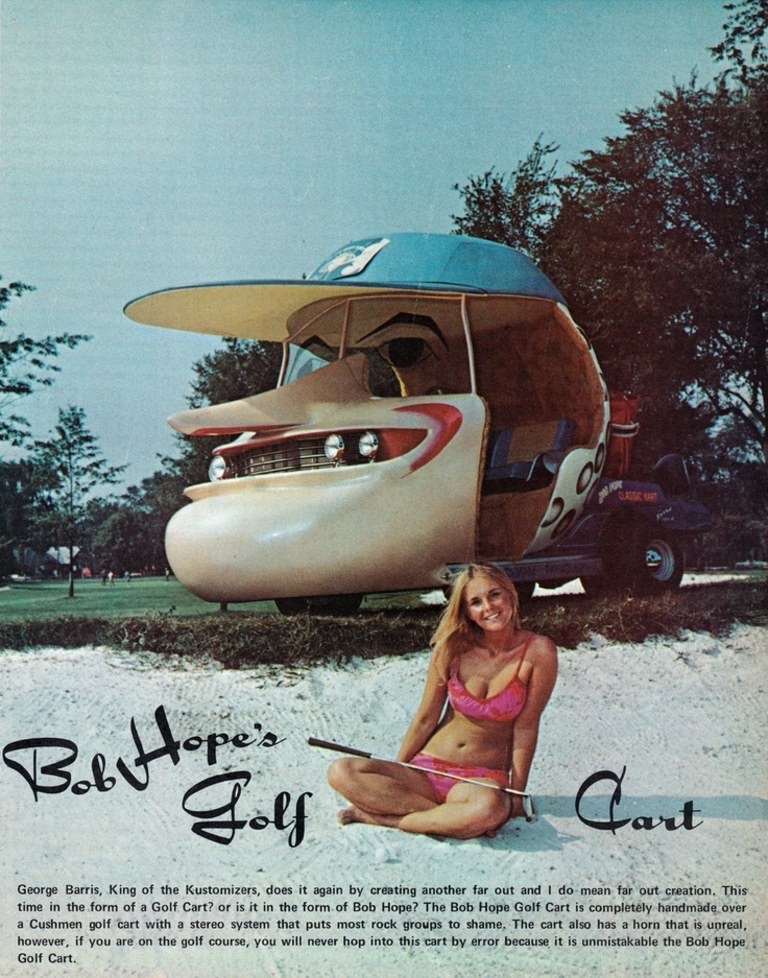 Golf Digest reports that the vehicle includes "a TV, a tape deck and a rear-mounted camera so that Hope could film his swing."
LOOK!
Hey! There's Bob Hope himself driving his special cart on a golf course in Palm Springs!!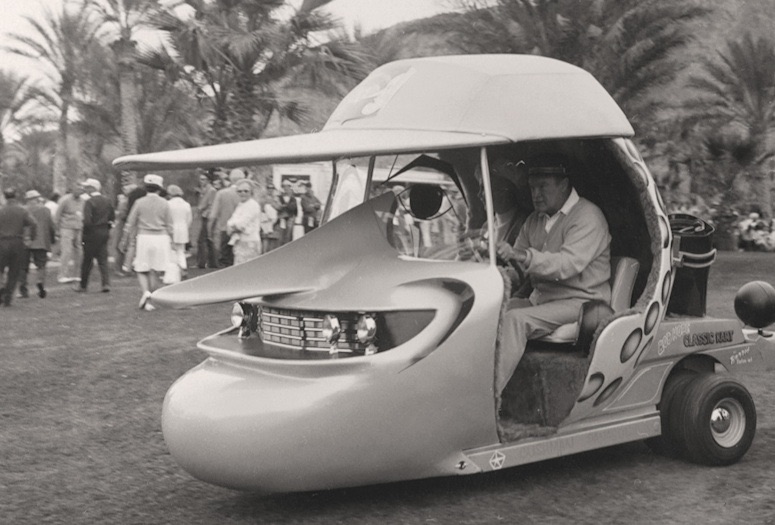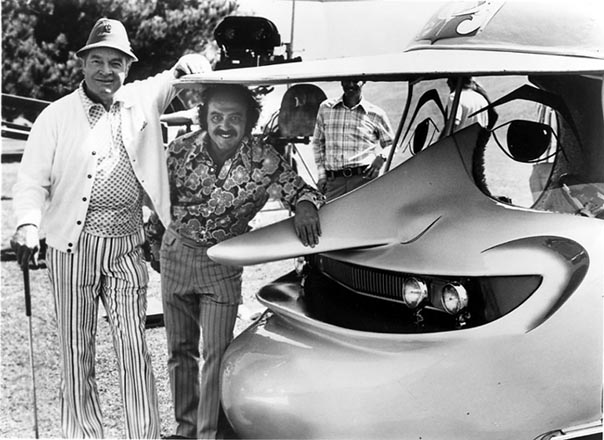 via Weird Universe